Set in the beautiful Kensington Gardens Frida Escobedo creates a series of interlinked and intimate spaces using cement roof tiles, not for the roof but the vertical surfaces of the pavilion.
They are stacked on a steel structure [pictured below] with distance pieces generating a geometric pattern and playful texture that picks up the light mood of the time of the day.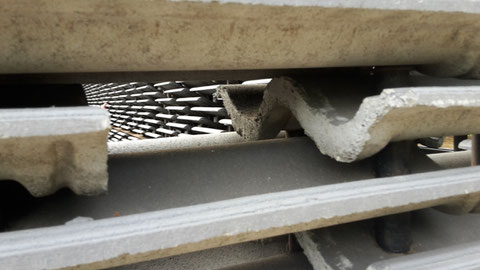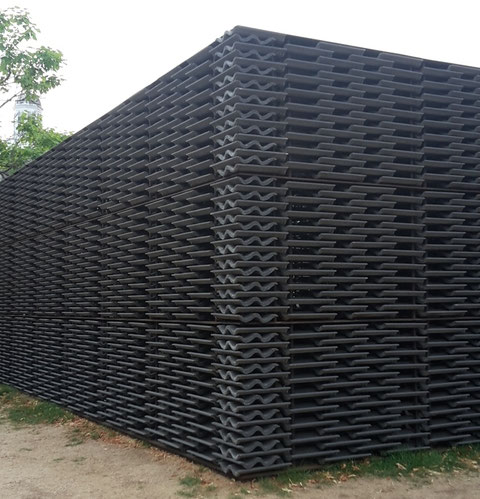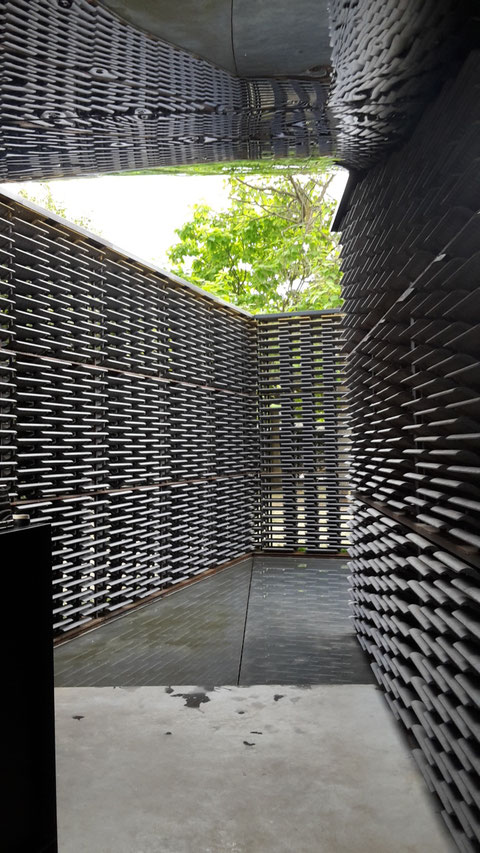 But there is more to explore – a very shallow water pool adds further depth reflecting the surroundings and a polished stainless steel roof very much doing the same while providing shelter and emphasizing the intimate spaces within.
I wonder whether the pavilion could actually work fine without it [you can see the walls are clearly my favorite in this piece of art] but come to realize that these two additional elements are really the finishing touches – the dots on the 'i' so to speak.
What a brilliant idea of using a material in this unconventional way – I am astonished of how the walls appear and disappear pending your viewing angle and making the walk through the pavilion an almost magical experience.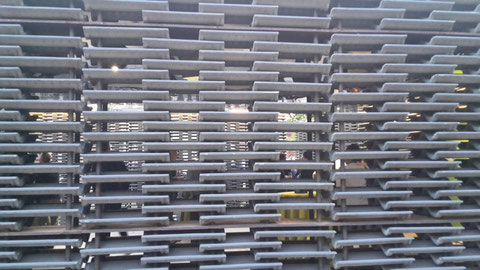 Appearing solid when viewed from afar the walls, hinting towards the Mexican background of the architect, allow air through but more importantly open up when you get closer giving you a glimpse of what is beyond.
Well worth a visit, so if you are close by or coming to London this summer I can only recommend a visit,
Heidi  
---