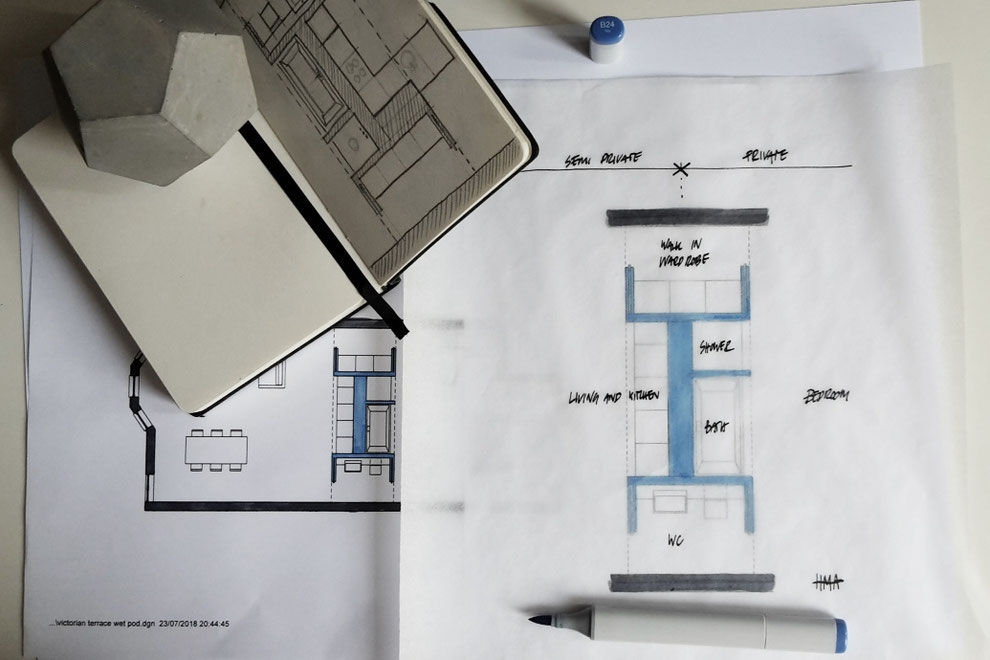 Everyone loves open plan - don't you?
I am a big fan too but you don't often see it in a traditional Victorian terrace house. A good open plan design offers so many great opportunities that come with one big open space that one can change every other month. It is such a joy re-arranging furniture when you got a new piece or have new requirements like a home office space. Quite often though you want to entertain and separate your really private spaces from the ones you want to share with your loved ones. So here is my take on a simple one bedroom flat conversion to an open plan space with a room divider, picture below left.
A divider can be a flexible element to achieve this feel, however what I like to do is creating a build in divider that also picks up all the wet services and risers. You know, hiding all the pipes and ducts, maybe even the boiler in the wall, concept sketch below.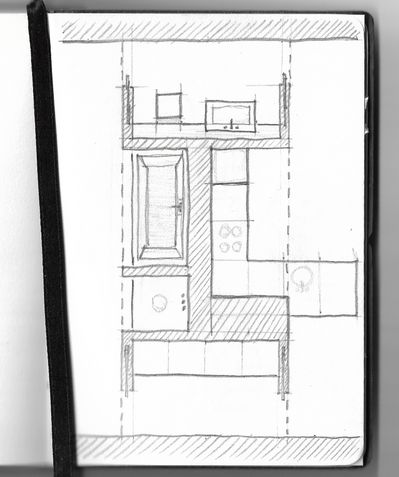 Incorporate everything you might need for your apartment, from kitchen to bath and shower, while keeping everything nice and neat. Putting it all close to each other has also the advantage of saving money by reducing the length of pipes and cables needed – well, I am sure you know by now, I am from Germany and I guess, this is another reason why I am drawn to this design and its efficiency. 
What would you like to add to the divider, what would be the one special luxurious thing you wouldn't be able to live without, to me it's the bath, maybe a wine fridge ....? Look forward to designing more of these maybe even one inspired by you! Heidi
---