Prefabrication – as the title says – pre-fabricating elements, ideally producing the same pieces over and over again to, basically, save money. Yeah industrialization, you can imagine us architects raising our eyebrows, using the same elements really constraints the design and when developing buildings that are going to be around for quite some time, we really want to create something unique, for the site, for its purpose and our clients. Well, but time moves on, technology is getting better but do I need to say more there is 3D printing around! Furthermore, I am working on some small house designs and started reading up on this prefab fabulosity.
Even though almost every item we use during the day has prefabricated parts – car, fridge, mobile – apparently we do have trouble accepting this for the buildings we live and work in. Maybe all this goes back to mass produced buildings in the 1960s that are what we call tower blocks today. These have been constructed when housing needs where high and unfortunately they are quite often associated with some of the social problems surrounding the housing estates in London and other larger cities in the UK. But there are also many brilliant examples showing that repetition can be beautiful and the pioneering architects behind the Barbican Estate and Trellick Tower for example took Brutalism to a exciting and beautiful new level.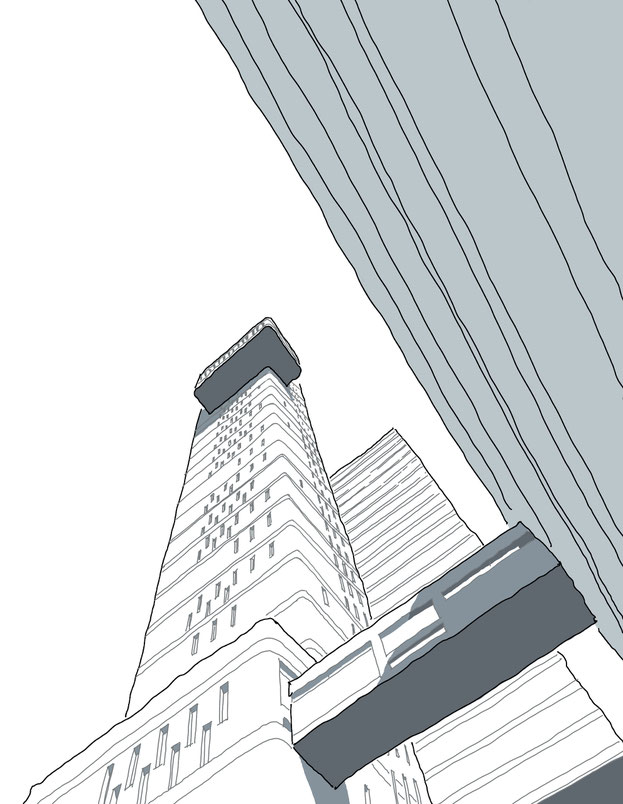 But prefabrication has many benefits, even for the construction industry. There is the high quality production that can be achieved off-site. Elements can be fitted together much more easily in a controlled environment in a big shed out of town when compared to a busy construction site in central London. There are also the time savings one gets when slotting units together on site installing the facade units for a whole floor in one day! Yes, this is all possible and there are many different levels of prefabrication – light frame, panels or whole units – as illustrated below.  These can be mixed and matched or adjusted to fit your project and this is where it can all be customized again (which helps us architects a lot!).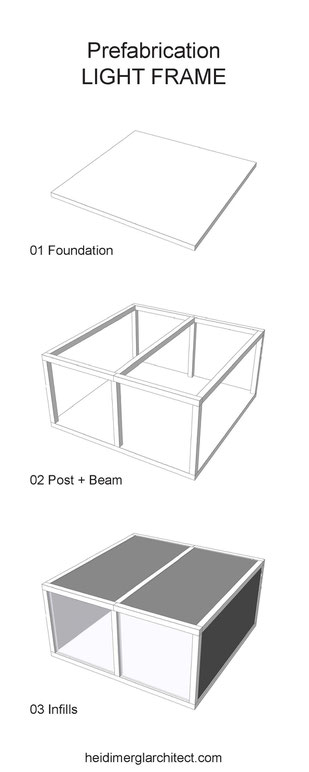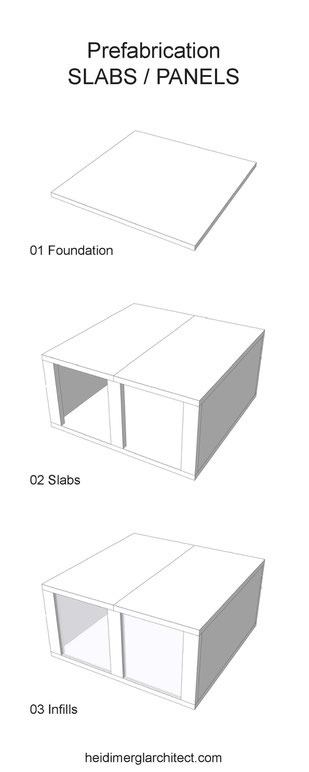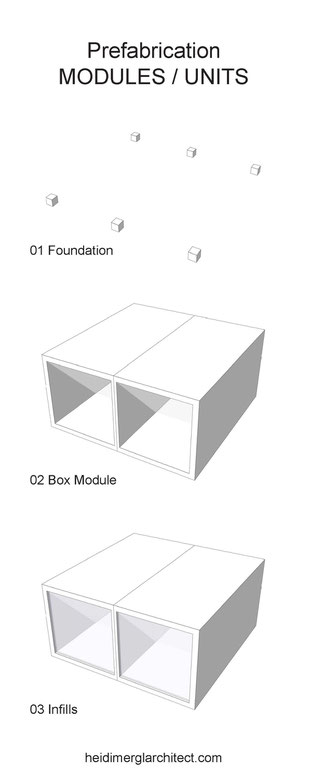 Another approach to prefabrication is the experimental Case Study House Series - my quick sketch below of No22 -  built in the United States in the middle of the 20th century. Rather than developing components to construct new homes architects like Richard Neutra, Charles and Ray Eames and Pierre Koenig took standardized industrial elements to create radically modern homes. They used off the shelf steel beams and posts and positioned these to create large open plan living spaces. Metal sheets provided solid roof and wall surfaces and large glass panes allowed for the connection of the internal with the external space.  
Heidi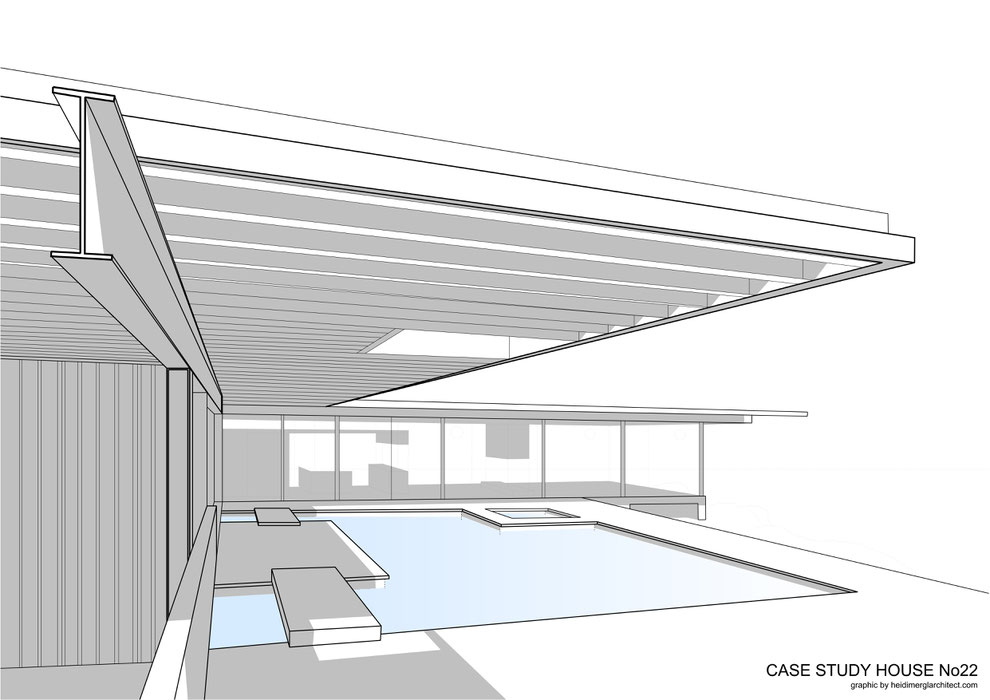 ---