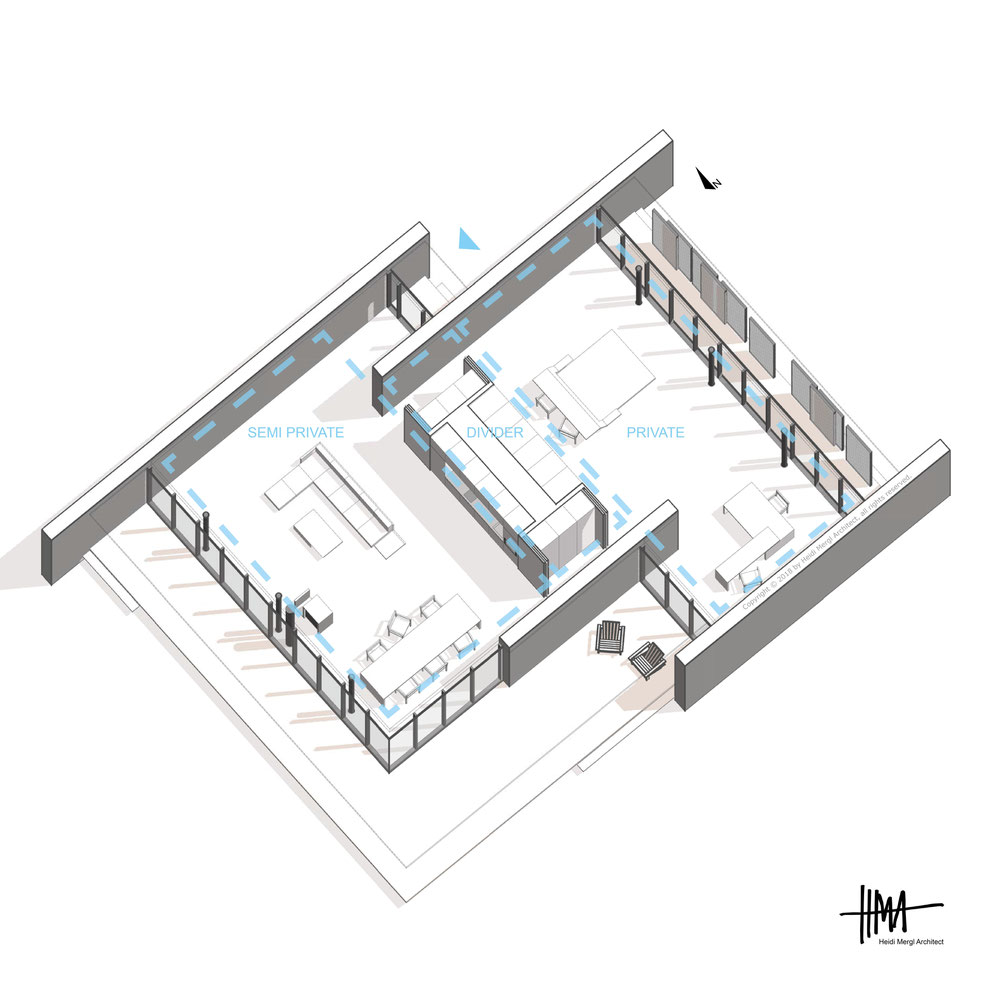 Yes, indeed it is the room divider from a few weeks back which I wanted to take and use it in a totally different context -  this time probably all the other way around. Rather than adding it into a Victorian terrace house to open up the floor plan - I came up with a house design around the efficient room divider after my own heart.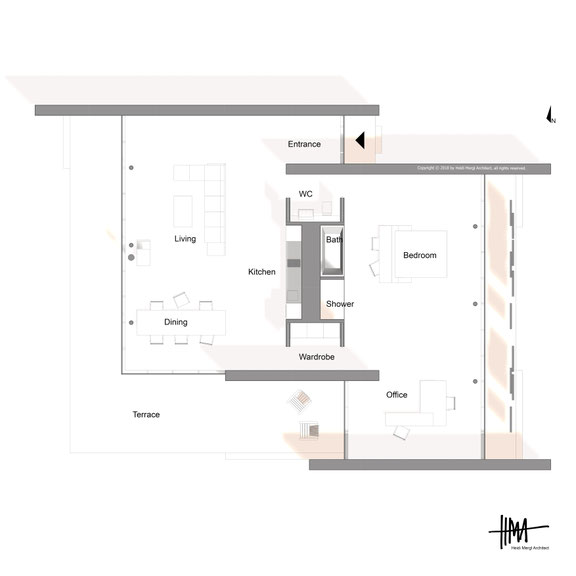 And the house couldn't be more different compared to a Victorian terrace – a modern home with floor to ceiling windows facing east, south and west. To the north solid [probably concrete] walls provide privacy as this is the location of the approach to the building in my design. All solid walls are blade like sitting parallel to each other creating a range of various spaces. And right in the middle of it all, guess what, the room divider partition wall element containing all services, kitchen, wc, bath, shower and a lot of storage. Two pairs of sliding doors on either end allow you to either leave all the spaces connected or separating them when needed. Giving it this little extra of flexibility to adjust to your needs.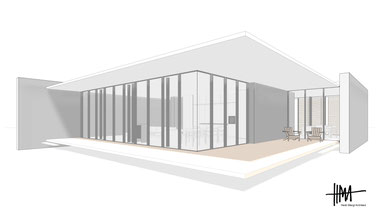 While I was thinking of the layout for this house I felt that this is a concept idea which could evolve in many directions which I may need to explore further. For today and to give the spaces of the house their purpose my take on this flexible floor plan would be the typical home-home situation. This translates to a large open plan living kitchen space on one side and the more private spaces, bedroom and office, on the other as illustrated above and below. I allocated those rooms / uses of the open plan areas to make the most use of the orientation of the building with the sun providing natural light on the private side in the morning (facing east) and the main living space enjoying the evening sunshine facing west.
I fancy the idea of having terraces around the house to extend the living space to the outside. Shutters and large roof overhangs could provide shading and some privacy especially if this would be a city build.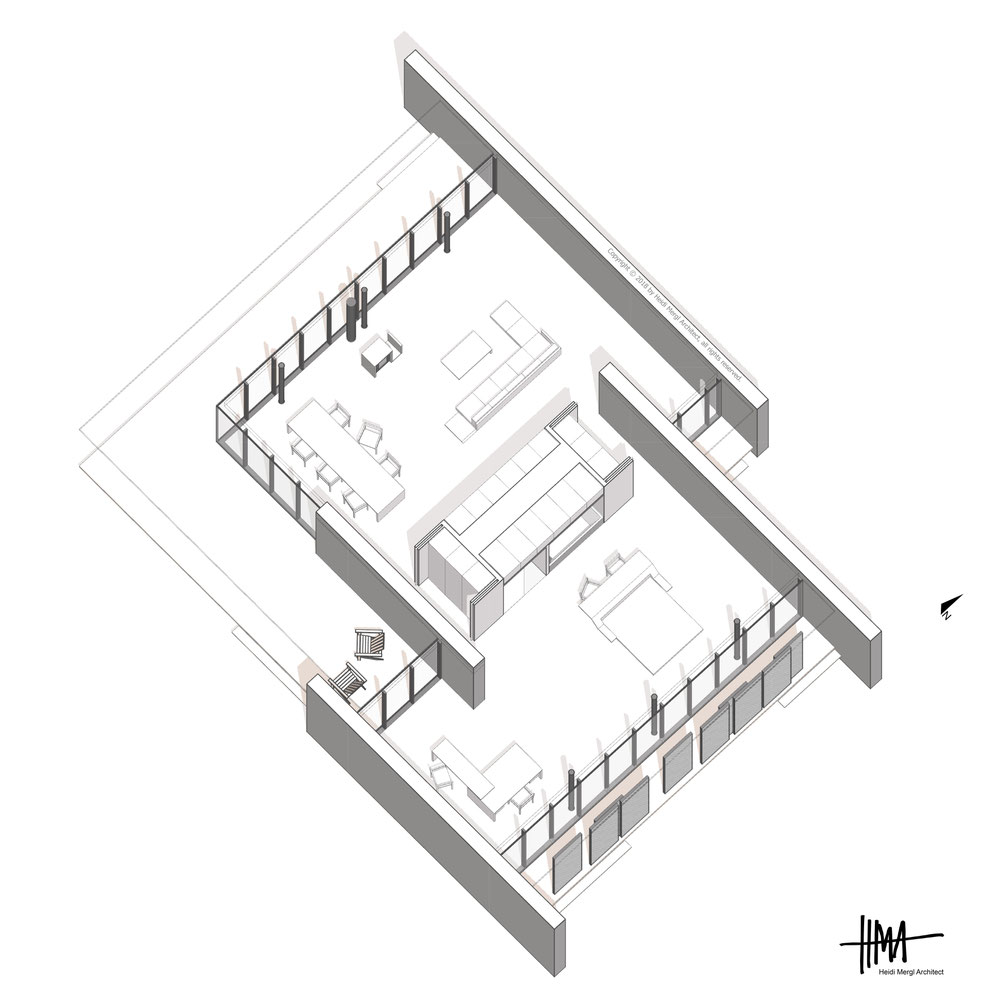 So this is the humble beginning of a brainchild of mine, please keep in mind that these drawings and plans are just for illustrative purposes to give an idea some life. To build this much more would be need, from research to architectural drawings but I would be delighted to help should this concept be as intriguing to you as it is to me. 
Well, that's all for today but I'm thinking already of other layouts with 'wellness & happiness' as well as the eco-friendly side in mind. Let's see what time will allow me to come up with. What are your thoughts?, feel invited to leave a comment,
Heidi
psst ...  I have designed some of the furniture for these spaces and will be back with plans and more details to share them with you soon!
---