Slowly but surely the summer is disappearing and I came across some of my holiday sketches and thought I share some thoughts with you. Brutalism, what can I say, I guess this is a bit out there but I am a fan, there, I said it, but maybe you gathered that already and are not surprised at all!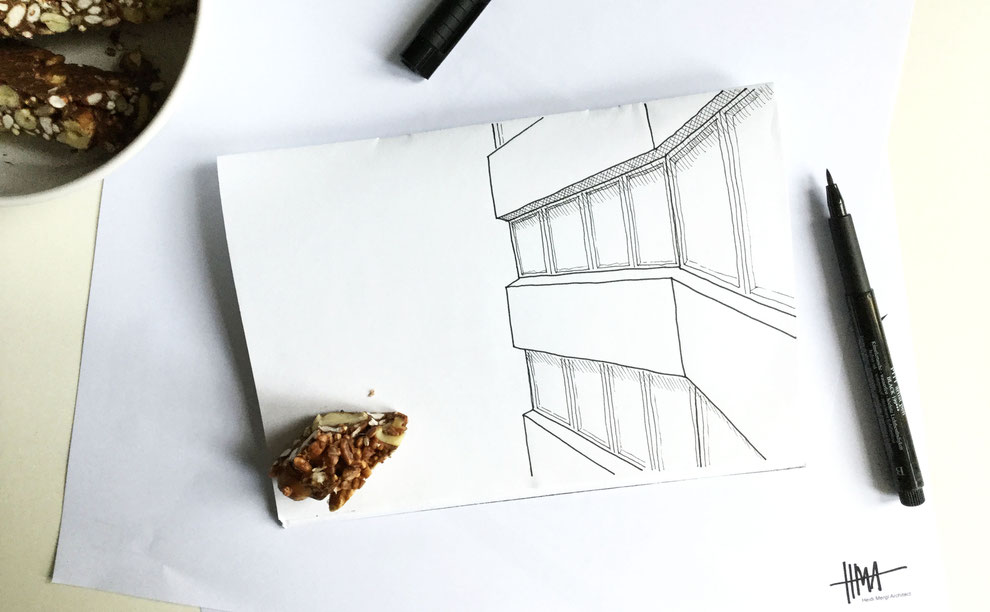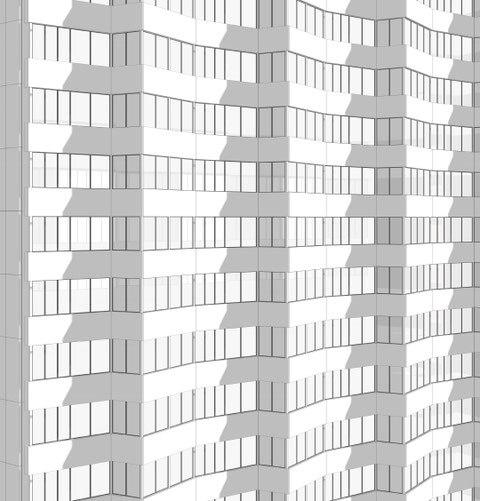 Many people feel that the raw concrete used on brutalist buildings creates a disturbingly naked appearance that is unfinished, cold and not exactly easy on the eye. Fair enough.
In my opinion though this architectural movement of the 1950s to 1980s is in its core a beautifully pragmatic approach to building design.
Brutalism suggest that the architecture would be 'brutal', but to me it's more about discipline, clear vision, strong lines, clarity, the joy of regular patterns, yes to me again, discipline and the joy of order as you can see on the graphic to the left. To me it is a shame that we disregard this building style as 'rude' and so many buildings are destroyed already even though many of them are efficient buildings and beautiful in their own right. Design is in the detail and it was once appreciated and built.
I guess my problem is, I don't go around and destroy paintings just because they don't appear beautiful to me today. That doesn't mean we can't learn and appreciate them. Okay, maybe not quite the same and I don't want to start a discussion about if architecture is or is not art, it is at least in my book.
Let's just stick to what Brutalism does, it takes the modernist 'form follows function' i.e. defining the shape of the building by its internal uses and combines it with an efficient and speedy construction methodology. But architects did not just pile the different rooms required onto the site - they analyzed the context and constraints and developed the design in keeping with the surroundings. However, most importantly the building elevations have been designed meticulously to create an honest reflection of the interior, quite often creating sculptural elements representing specific internal functions. And all that while using repeated modular units – creating striking and unified designs.
And I just love looking at these buildings from different angles, close-up details or from further afar, the patterns that appear, the lines that create dramatic scenes proving that repetition can be beautiful and inspired me to graphically capture some perspectives of Arlington House in Margate, United Kingdom that I walked past in summer 2018.
What is your take on brutalism – probably the Marmite question, isn't it?! – hate it or love it? Or maybe I could show you beauty to appreciate,  Heidi
Architectural illustrations are available as art print in limited edition of 25
please enquire for further details, thank you!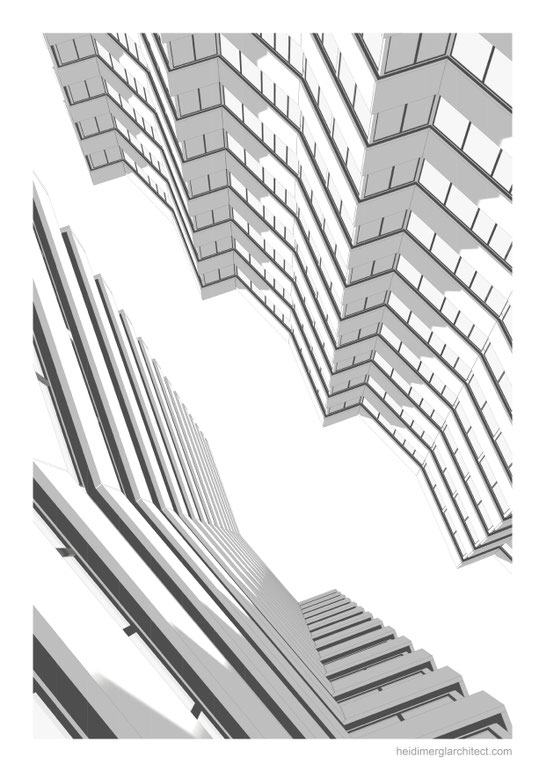 ---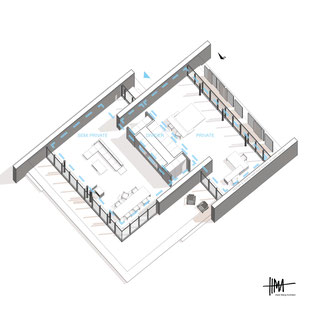 ---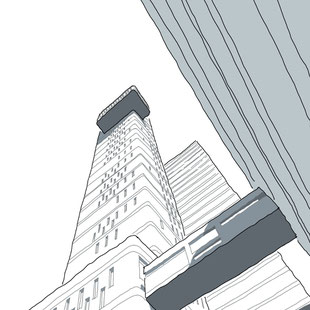 ---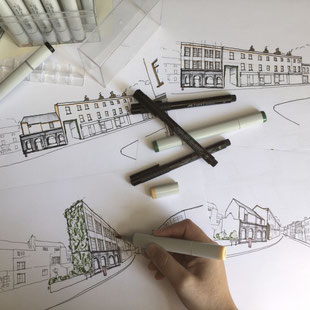 ---