Following on from a very luxurious house design I cannot stop to wonder what one really needs to call a place a home. It probably doesn't need much, just that special someone, to make a space feel homely but if that is the case why does one want to have a big building with various rooms, after all our needs are fairly basic, especially at home – eat, rest, sleep and looking after yourself!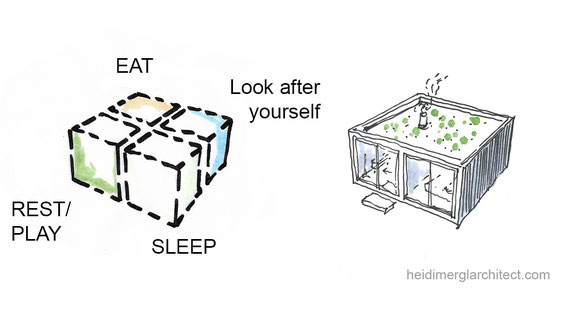 So this time around the focus of my design is a small footprint - fulfilling those basic needs while using only the minimal amount of material needed. I have to say I did not take it to the extremes of micro living where the bed becomes the sofa, the dining table folds up from the wall, the kitchen is part of the storage and so on. After living in London for quite some time I know space is precious and understand what it means to make the most of the space you have, however in most cases micro living also means re-arranging furniture or part of it to do certain things so this will be the luxurious side of my small house design – each space is dedicated! 
That doesn't mean the spaces have to be huge or the design elaborate – a minimal box with a decent amount of windows for natural light and an efficient floor plan with just the right area to make one feel comfortable. Picking the right materials and finishes are the key to make this building a success. I can imagine myself already waking up in that bed closely connected to the outside, ideally it is raining outside and I watch the drops falling from the sky while doing the dishes or taking a bath. Okay, okay, maybe this is slightly beyond basic needs but one has to live, no?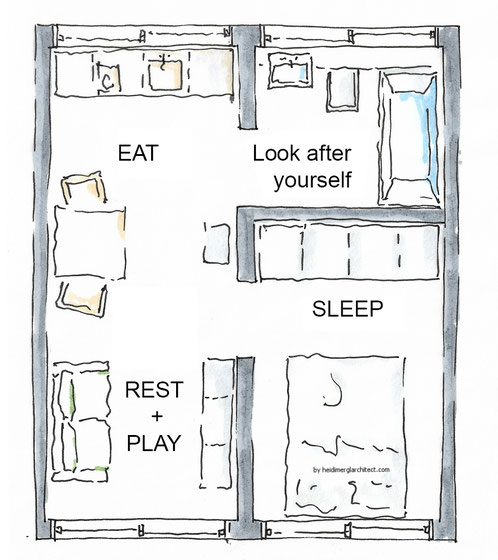 Anyways, this house is not wasteful in any way, making very good use of approximately 30sqm of internal area. In addition this design could be build very efficiently with pre-fabricated modules. But maybe we could take the design even further and realize this little dream house with containers. Using something that has already gone around the world a couple of times and giving it a new lease of life – two containers is all it takes for my small footprint home. One container easily provides for the kitchen and living area and one is needed for the sleeping space and bathroom. Nice and neat! And I should probably have stopped there but oi, so many opportunities! I end up adding two more containers, see below my 3d home sketch, to my basic box design – one skeleton framing the outdoors space and one container dug into the ground – a gloriously recycled swimming pool. Okay, okay, maybe this has turned into a holiday home with those extensions but as I said, one has to live, right ... on that note I wish you a lovely weekend,
Heidi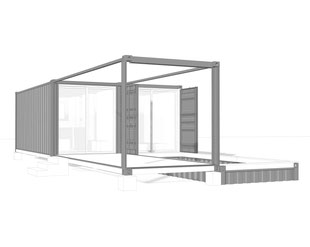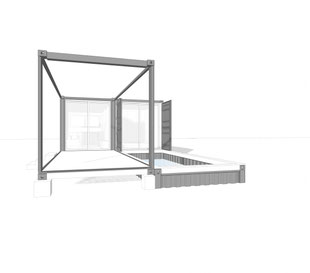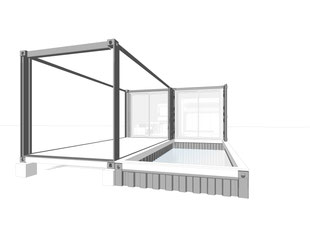 ---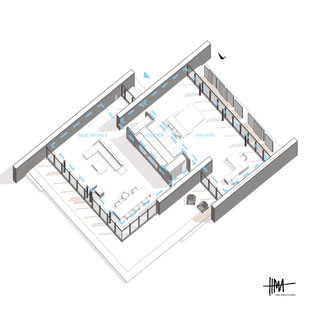 ---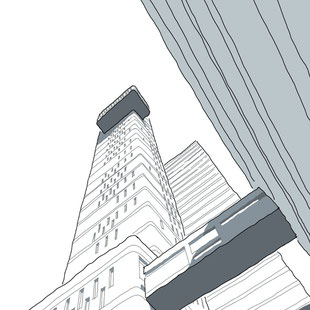 ---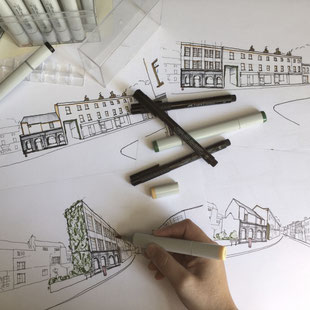 ---