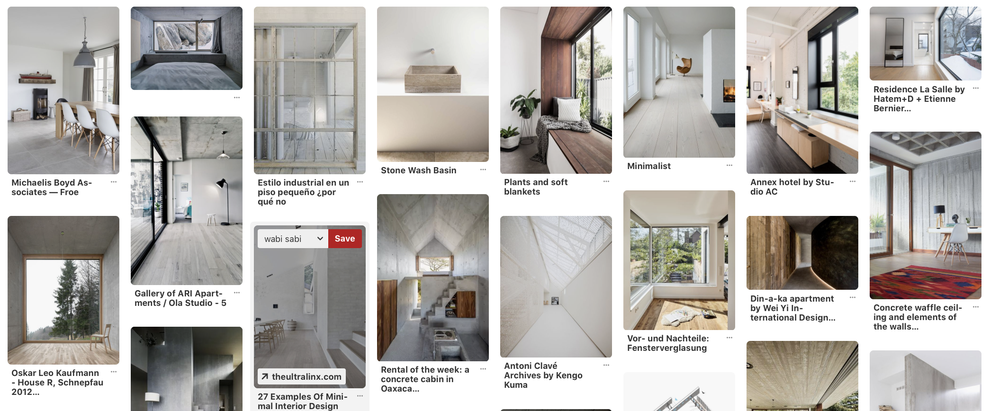 Dream houses are everywhere or so it seems - when starting an adventure like this it is often overwhelming and everywhere you look [pinterest like above screen grab, magazines, architects, house shows and just by walking along the streets ....] you find things you would like to include in your house no matter what part of it. Easy to forget how they would ever work together, let alone if there is a need for them or the cost of it all. But it is how our minds work and if someone asks us what would you like your house to be?, have you got an idea of what you would like? and so on,  we jump to those things, don't we? 
Well, let me just say there is nothing wrong with a good big dream, nothing wrong with taking this as an inspiration but designing to your needs, to suit your lifestyle and requirements can't stop there. Here is some guidance to help in regards to the design process of your house so it becomes  your dream home. 
Don't be taken aback, to me this is not a problem to be solved it is an opportunity or maybe a challenge and I am sure it will be to you too. Just think of the following as a floating process before you spend any money. You go forth and back and forth again and the more issues you encounter the more solutions you can find before the building construction starts and believe me you will have plenty to sort once the building starts to appear on site. 
So let us look at the process I am talking about and start designing ...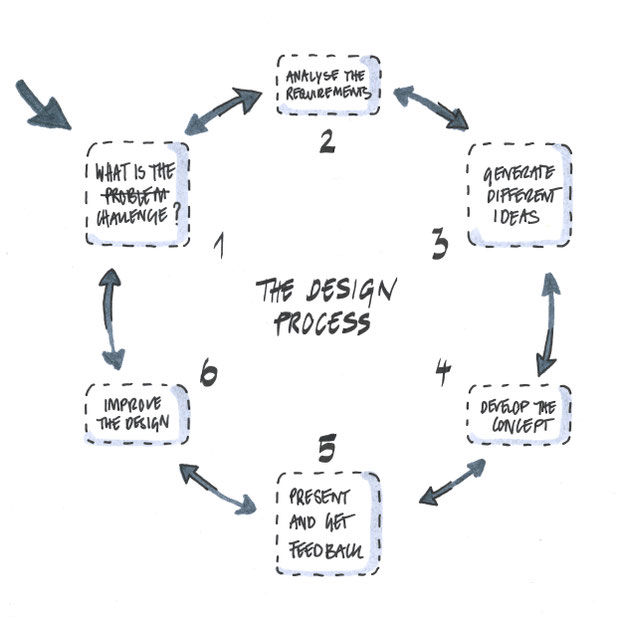 So first of all you want to define what the actual challenge is and for the sake of it let's just take my last blogpost where I designed a small footprint home. At the beginning I set myself the goal of designing a home with a small footprint, it was meant to provide for all my basic needs – eat, play/rest, sleep and look after yourself. That translates into a couple of rooms, some of these could be combined and others not. 
The second step - more detail.
You could, for example, write a list of all the furniture and fittings you would like to have in each of room. For the bathroom you would assess whether you would rather have a shower or bath (for me the latter, if not both, definitely) and if you need one or two hand wash basins. You might also like to have a mirror, storage, maybe even space for the washing machine and laundry. 
Thirdly let's get going on some initial ideas for the house design, brainstorm and come up with different ideas - here come all those dreams to play.
The small footprint home contains four different uses and I can easily see them grouped into two i.e. combining eat with rest/play generating an open plan living kitchen and a second building block with the private bedroom and bath – I have gone for a very basic box with windows on two sides of the building in my original blog post, however we could also offset these building blocks in plan or even stack them on top of each other as illustrated on the right.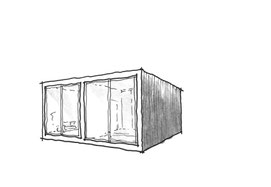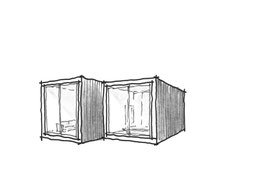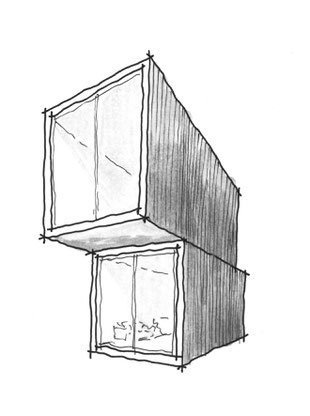 The fourth step - some or all initial options are being developed in even greater detail.
For me this entails drawing up a floor plan and building a 3d model of the design. Surely an architect could be of help here to sketch out a floor plan to develop the initial idea.
Fine tuning the various spaces in the home and assessing them against the initial challenge (step 1) or the itinerary set (step 2). Think of everything you usually need in this area, maybe even look around the use of your current home and assess the situation.
Step five puts the design to the test.
Now an architect would build a model and of course you could too. These models can be just 3D digital models to start with or cardboard or even 3D printed. You will need to decide what is feasible and how far along, or better, how happy you are with your design. I would recommend you to build a simple cardboard model as it could already help to visualise an overall look but also point out potential issues relating to light and layout and allow you to find better solutions and so on. While maybe building a model could be seen by you as optional the getting a feedback part never should be.  
It does not need to be a big presentation as such but it is always worthwhile to show your ideas to someone not too involved in the process. If you have planned your new home with your partner, you could for example show it to your children or your siblings to see what they think. They will see the design with totally different eyes and provide you with useful comments, may it be positive feedback or constructive criticism.

You should also use this opportunity to think about how you would use the areas in the house, jumping back to step 4, imagining how you would spent a typical day in this building and see if the design rocks your boat or not. 
For me as an architect this is the moment where my clients spills the beans so to say which will help me to better the design to make the design a personal home. The most important thing and best advise I can give you here is to be honest to yourself, what do you need, what don't you need? Don't forget the more could lead to too much and destroy your vision. So step six - adjust and improve the design.
After you have done that and you are happy with the knowledge of knowing what you need, require and want it's time to move on with your design to an engineer or architect. As now the technical side will need to be reviewed in detail. An architect would go even further and maybe offer some advise on maybe how to make things even more efficient for you, where to save money or how to achieve the set goal by you in a different way. But most of all it's about safety and the peace of mind that the architect or engineer will worry about those issues. 

And this might be the finish line for some but quite often it is just a case of going for another round or two i.e. starting with step 1 again to refine your future home in a circular process until it is as good as it can possible be. In reality you also go back and forth between the steps pending the nature and type of project you are working on.
In any case you will, once your dream home has been realised, find yourself again in the position to kick off various new design processes. Think working from home or extending your family, whether it is an office, nursery or artist studio, there are plenty of opportunities to amend your home. Get going with your next design and collect some ideas, maybe using Pinterest – my boards can be found here.
Inspirational weekend all,
Heidi
---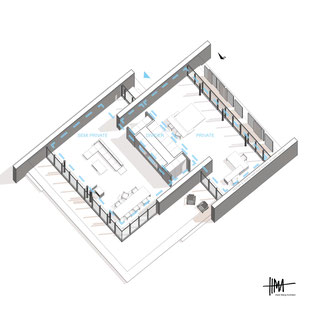 ---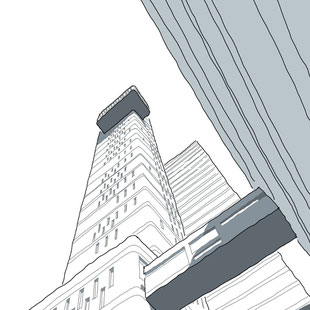 ---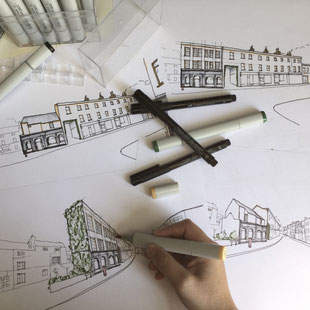 ---