Work is what we do and even though we are not just all about work, we most likely love what we do.
We tend to work from everywhere since our phones and tablets are mini command centres of our working worlds and we enjoy it that much that we don't tend to switch off. At least that is what studies say, I am guilty of that too even though it is suggested to calm our lives by turning all devices off from time to time.  To me the explanation is found in the new ways we can get things done, well there is maybe a spot to sit or a desk that we need but not necessarily. And we can do with a lot less too, sometimes a pen and piece of paper (or the cliché napkin) are enough to keep us going. It might be a cliché  but sometimes creativity comes from everywhere and nowhere just because we are comfortable. I think for my creative world, for the growing self employment world as well as for the world where it was necessary, because of the lack of the technology, to be in one place to share things which are still the offices of today, they are going to be out of date tomorrow and maybe the office of tomorrow is wherever people happen to be.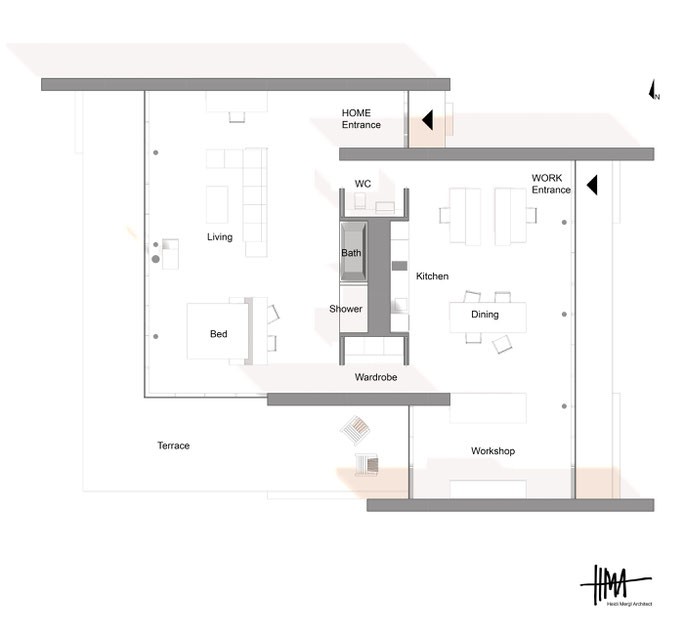 Studies suggest that all the gadgets of the 21st century reduce the need to come into the office every day of the week and there is a welcome shift towards flexible hours. But this doesn't end here, the whole working world is also changing towards small business models and creatives quite often take the plunge and set up on their own - be it an artistic studio or consultancy, online retail business, life coaching or yoga lessons – a dedicated space in your home could be just the thing to kick it all off and start a new era in your life but a good layout could also help keep things nonetheless separated and allow you to switch off and keep some balance. Working from home seems to be the direction to go, however that means a well-lit and thought-through space at home becomes more important.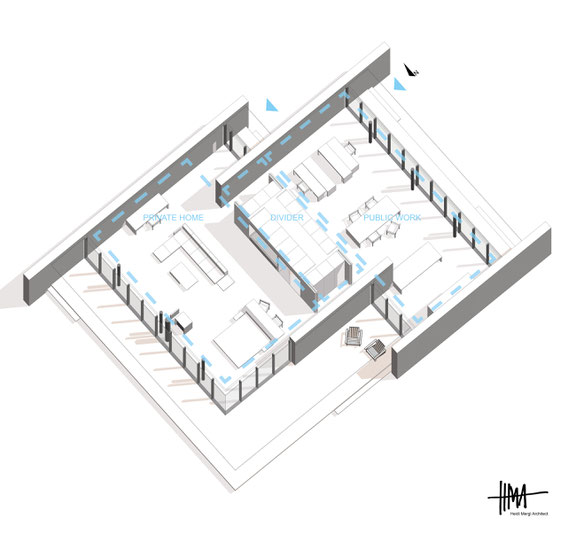 My modern home design with multifunctional room divider posted a couple of weeks back could be the perfect opportunity. Rather than using all the spaces for the home this could easily become a live work property making the most of the resources available. As such, I have mirrored the room divider layout so that the kitchen element is now facing east. The large space on this side of the building has become a studio space with office and meeting areas, plus an additional room towards the south that could either be a workshop or storage space or anything else you fancy!
The entrance to the studio is from the east, separate from the access to the private spaces, so you can invite and entertain as many clients as you like while still being able to enjoy your private spaces in this live-work house design.
Just a tip on the side for all painters or photographers, you might want to rotate the layout to create a north facing studio for the perfect light!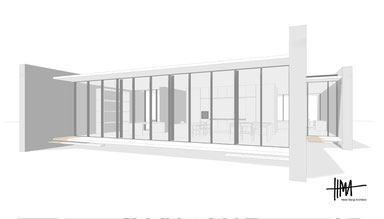 As this is just a blank canvas everything is possible even though I would tend to long lasting industrial materials. Have a look at those mood boards on my Pinterest here. Both spaces could have the same base material of concrete, glass and one type of wood for example. This could lead to savings in regards to building costs. The added details and furniture give more depth and colour while defining the two spaces even more as different. 
I can easily see myself living and working here. There will be a couple of flexible work stations close to the entrance. A large table and break out area in the centre allows for meetings and workshops. Cheekily this would be my large entertaining area or breakfast table and dining area too. The space towards the south could be a model workshop but I would probably go for a VR room for my profession, in the spirit of our age, headsets and sensors let us walk through design and conceptual ideas.
So, where do you see yourself working in the future. Could this be a solution for you too? 
Have a creative weekend,
Heidi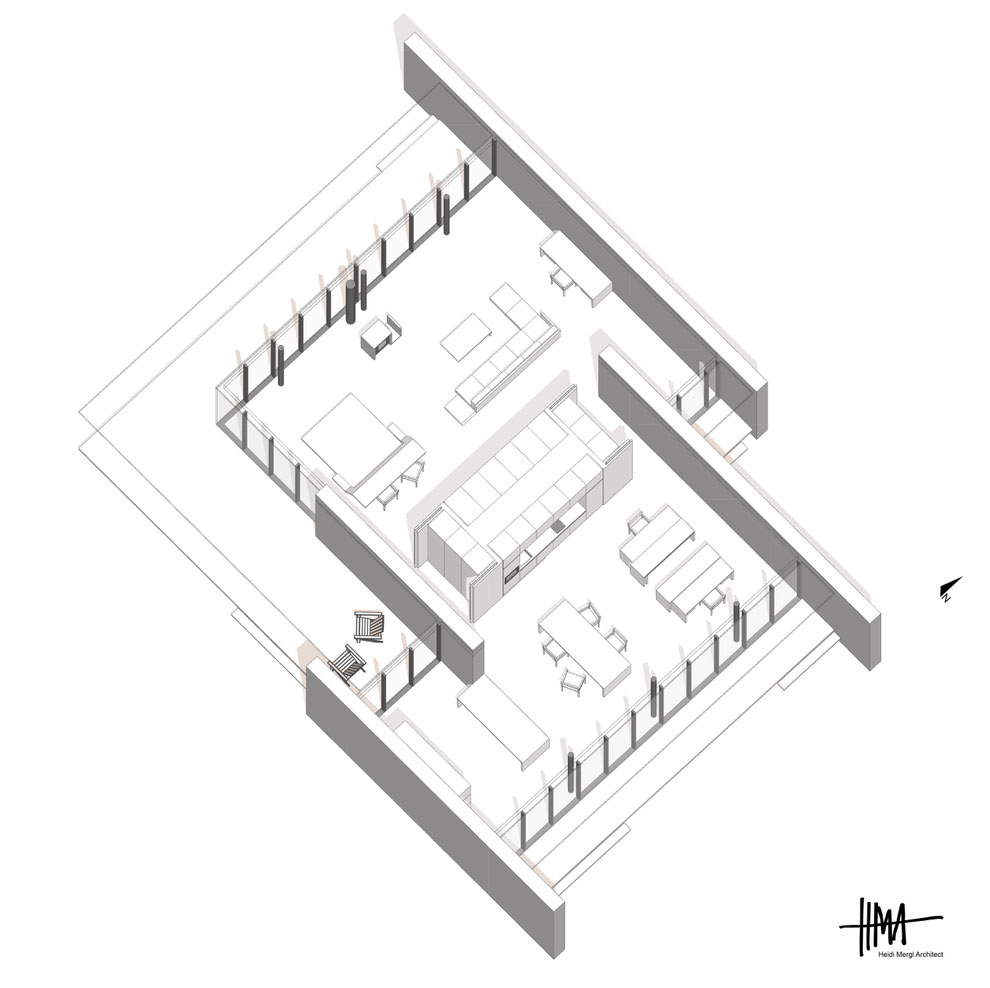 pssst ... as noted before this is a humble beginning of a brainchild of mine, so all images used are illustrative only but please do get in touch if this design intrigues you as much as me ...
---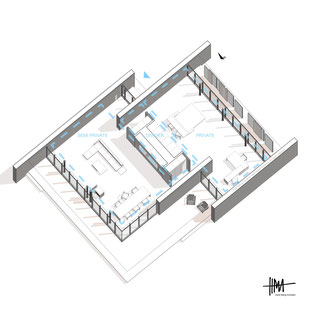 ---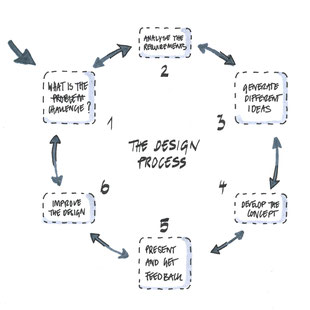 ---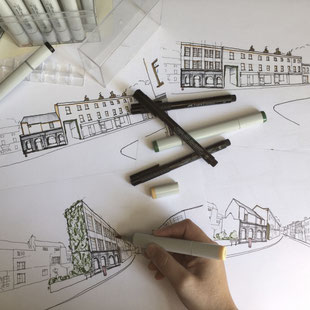 ---