Winter is coming, time to hibernate, no?!, okay, okay, let's just get a good night sleep. Yes, it is that time of the year, the sun is staying low and the days are getting shorter and shorter. Leaves turn red and yellow, say goodbye to the year. Nature will embark on another circle soon and the season helps me to catch up on some valuable sleep. And since I was designing some living spaces for my blog lately I designed this minimalist and multipurpose bed as well.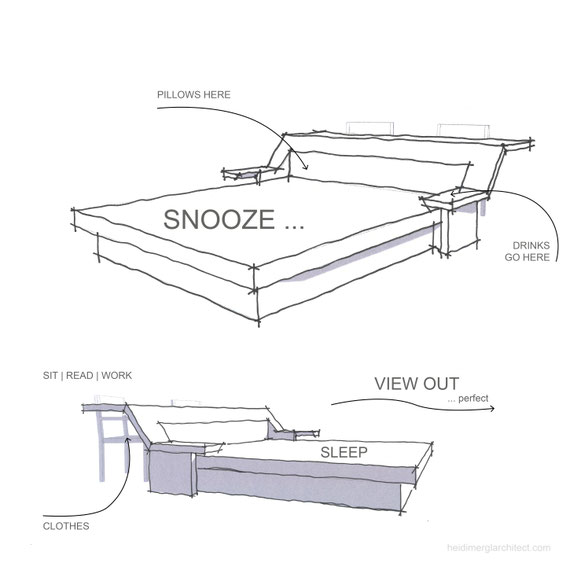 It's basically a bed but rather than stopping there this design picks up some of the must haves for my bedroom. As such you can, of course, just lay down for a good snooze but this piece of furniture also incorporates a lot of other features. First of all a good old backrest which folds up from the base also forming bedside tables and a large desk [jewellery or cosmetic table] at the head end of the bed. Sitting up and reading a book is as straightforward as finding a space for your bits and bobs including your clothes and jewellery at the end of the day. Two chairs complete the design and some might use the desk to work but I just like to put my beloved books and some flowers there giving my bedroom a homely feel.
Not sure what to call it yet but since it is mainly a bed with a table at the end, maybe its a bedle? A multi-functional element that one can walk all around and individually use as you see fit best. It easily becomes the statement piece of furniture in the room. And maybe it even is the only piece of furniture in a rather minimalist room. Simple lines and plain finishes to wall, floor and ceiling provide a calm backdrop and allow us to find our inner sen.
My ideal bedroom picks up on exactly that - a rather simple rectangular room using plain finishes of reclaimed wood, concrete and the windows with a combination of glass and steel. Furniture is kept to a minimum to avoid visual noise. Maybe a piece of art on the wall, a cozy rug on the floor and a flexible light fitting is all it takes besides the combined table and bed design to dream away. The materials, this bespoke bed is going to be made of, can be as individual as the use and the room concept. I can see a concrete base and a wooden build up but I can also image it with a slim steel frame. My 'bedle' would be set up facing the window which is crucial for me to refuel. A connection to the outside, ideally with some green or blue nature in the view, is what it takes for me to replenish my body and mind. Could you imagine a nicely landscaped garden or roof terrace beyond the windows in my internal sketch view below? Or would this need to be a flowing river or even stormy sea to 'rock your boat'? Look forward to your comments.
Have a refreshing weekend all,
Heidi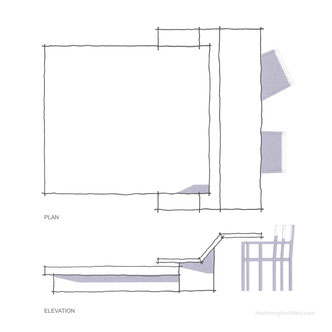 ---
This could interest you too ....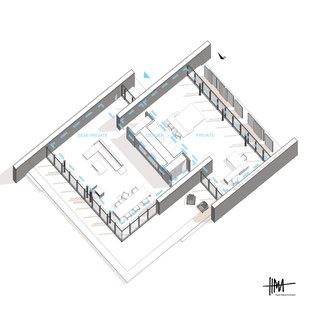 ---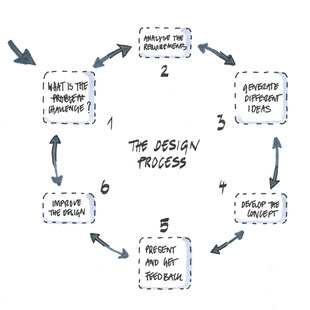 ---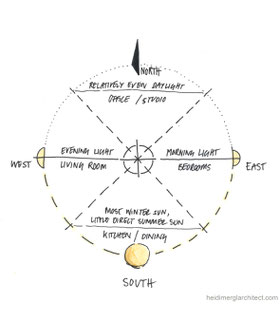 ---