The name 'multi-functional room divider' sounds so boring even though it is a wonderfully adaptive design element which you can make truly yours while saving building costs. I have been talking about a multi-functional room divider a couple of times now, first converting a Victorian terrace floor plan, then in a modern home and lastly the divider separated the home office from the more private spaces in the same modern home. And although I have been sharing what this built in piece of furniture entails I have not given you a lot of detail relating to it or design suggestions. So today, I decided, it's time to take a closer look at this building element that can efficiently combine all the wet services in your building while being a 'free standing' room divider in the space. 
The illustrations to the right and below show the room divider with its basic four parts
– two short ends containing the wardrobe and WC and two long elevations providing the kitchen on one side and a shower and bathtub on the other side.
Again, this is a room divider designed to fit my needs, so it essentially contains what I would like with a sumptuous bath and walk in shower. I also prefer having my walk-in wardrobe as part of this build in element, however you might have an antique chest of drawer or some amazing bespoke wardrobe for your bedroom, which would give you space in the room-divider set-up for something else.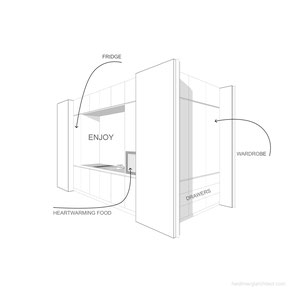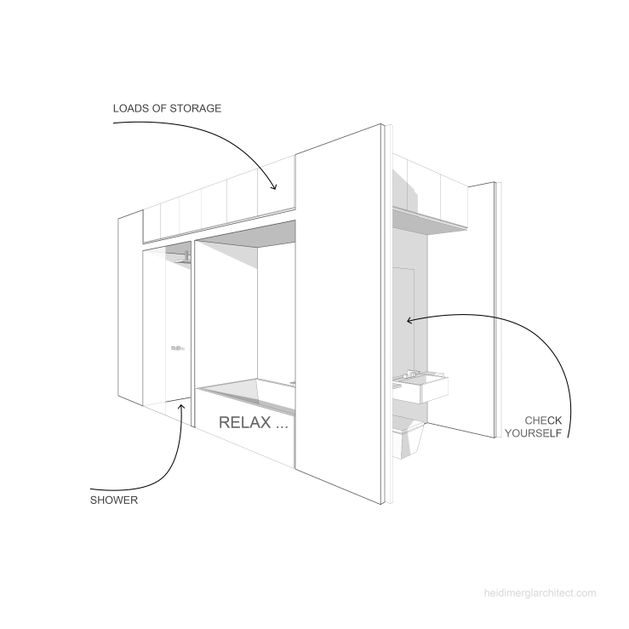 To the right are some basic layout design options for the room divider.
The design on the left side of the two is the one I used in previous designs as mentioned above and might be familiar to you. Anyhow,  not everyone fancies a bath at the end of the day and you might be happy enough with just a shower. So why not swap the bath with a study and adjust the layout slightly. I illustrated one design option for this on the right side within the graphic on the right.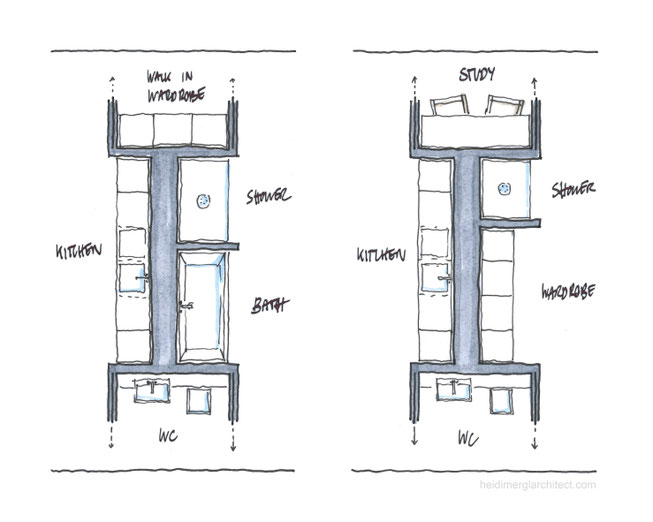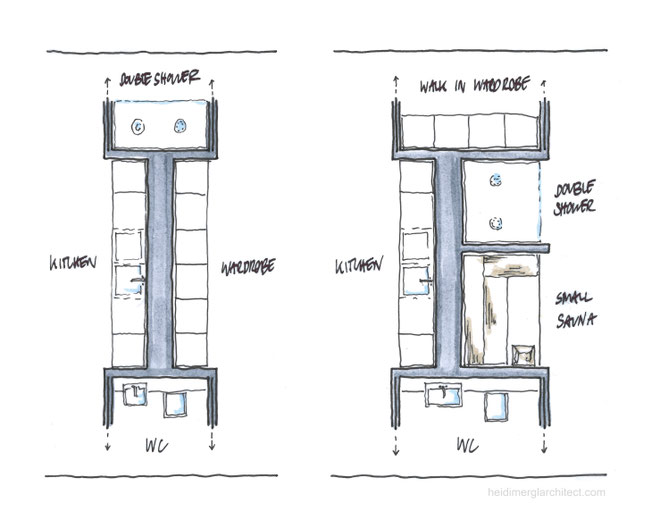 Or maybe you are one who prefers a long wardrobe on the bedroom side of the room divider - so how about the version to the left. And of course you can adjust the length and depth of the room divider element, this one is a lot shallower for example. You could also make it deeper and allow for a sauna or steam room to make sure you can say goodbye to this week's stress factors too.  Well as I said, this is the beauty of this adaptive design, you make it fit your requirements and make it truly yours. Maybe your home has an upstairs floor level and you would like to incorporate a stair? The possibilities are endless! And don't forget even though you add luxury with a sauna for instance having it all in one place if you like will save building, maybe even maintenance, costs nonetheless.
Happy designing,
Heidi
---
This could interest you too ....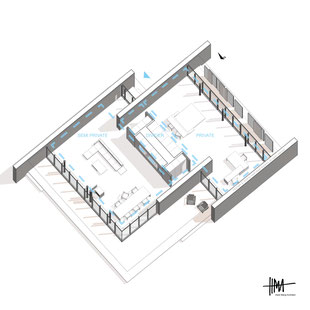 ---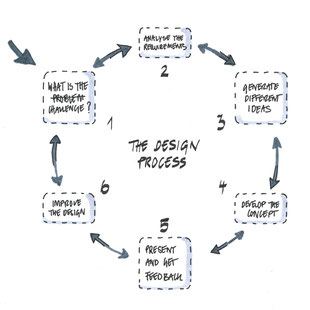 ---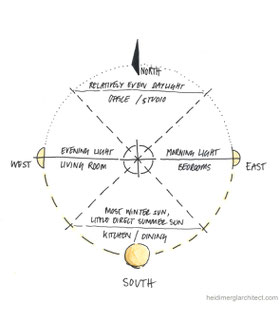 ---