Oh, it's that time of the year, Christmas tunes and decorations, a tree and a couple of presents, a bucket list growing and the search for the goals to achieve in the next year. Times are more turbulent than ever and I can't help to think what about the bigger picture?
I for one wouldn't mind being a bit more independent! Being from Germany and having moved to London to enjoy working as an Architect meant I had to rent rather than buying a property. The Victorian terrace is of course without any proper insulation and there is no energy efficiency whatsoever. I pay for all supplies like water, power and gas like almost all of us and I can't help but thinking that I would hope for a more independent way of living as these are truly just basics and not luxuries things, right?!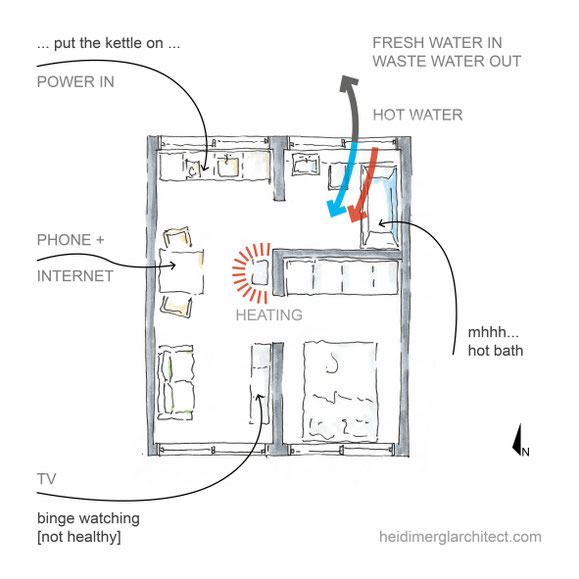 I started this little blog this year and I hope to grow it with more designs, architecture, inspiration and of course some more ideas and helpful advice since designing and building houses, skyscrapers, bridges and so on is my life and enjoyment. Hope you will join me on this journey, maybe even build your dream!
So what services do we rely on every day and how can those things be more self-sufficient? Just looking at our home for a minute as shown to the left - there is water and grey water, heating (and maybe even cooling) and energy for all our gadgets. Well, of course we enjoy and in many parts we need the internet, talking to our loved ones on the phone and some binge TV sessions. Not all of these can easily be set up independently but there are many ways to control the natural resources we use to keep our life and home operational.
My small footprint home design from a couple of weeks back has large windows to the bedroom and living area. These are orientated south to get the most out of our lovely sunshine. Furthermore, this proposal for a new building has a very well insulated and airtight envelope (facades, floor and roof). As such it will not be wasteful with any of the energy used but I could easily see this going further.  Maybe we explore that in 2019 in greater detail, oh so much comes to mind.
Installing photovoltaic panels onto the roof is one easy way of generating electricity on site. The best thing this can be done anywhere, city or countryside.  This could even be combined with an elongated water pipe loop to produce warm water for heating or your morning shower. Both might require a bit of additional space though. As you will not use all the power generated straight away for example, you need a big battery to store your very own electricity. But then again, now you have a gas boiler or so, maybe it would just be a swap in regards to space. There are various products and types available on the market but most could fit into one of the compartments in your wardrobe.
That could already be it,  power and warm water covered, maybe even heating but for the cozy feeling you might want to have a little stove in the centre of the building anyways, at least I do. And the best bit you can sustainable feed it wood that re-grows, maybe and if you are lucky even on your own property.
What do you think shall I explore types of manufactures for these things and supply more details, leave a comment or drop me a line!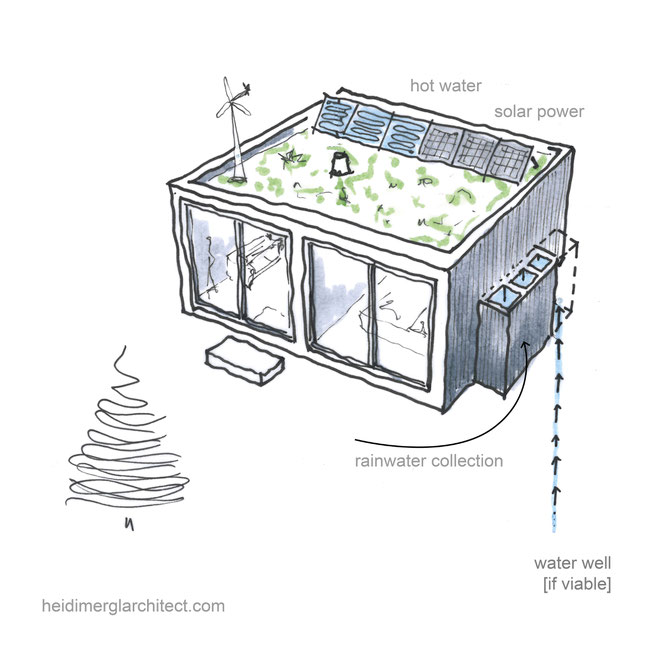 Even though that's a good step in the right direction all other services are not that easily set up independently. Looking at fresh water provision for example, not all sites are suitable for water well drilling and you might not have enough space for your very own plant-based waste water treatment. This is an inexpensive solution and completely natural – a reed bed which is basically an engineered pond [ oh do I see another blog post here?!]. But you will need a lot of space for this, so maybe you just stick to using only as much water as you really need and collect rainwater from your roof for your garden. What's left? TV, telephone, internet – again not really something you can set up on your own but maybe you can just decide to live without? Okay, okay, let's just switch off some of them for the Christmas days – Happy Holidays for you and your families, I look forward to an exciting 2019 and wish you all a happy new year,
Heidi
---
This could interest you too ....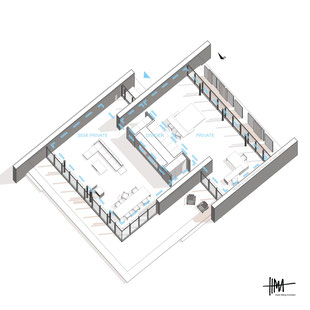 ---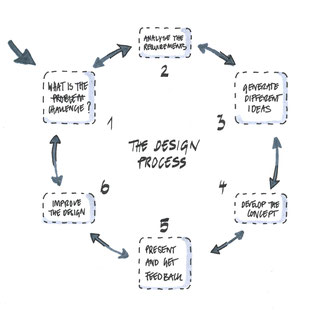 ---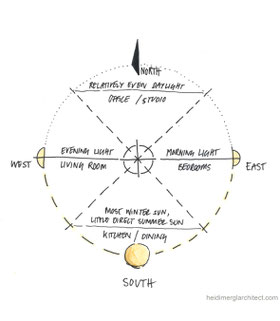 ---