Looks like it is finally time to say goodbye to our Christmas tree, really, it is almost mid-January and the festive days have past, what a delight they were and what a joy the tree was. I know, I know, I am a bit of a tree hugger and I am sure I have admitted to this before but now that the tree has almost completely lost its fantastic wood smell, it is time to recycle it. This way nothing goes to waste and its fir needles, branches and trunk will be chipped and serve another purpose, as garden compost for example.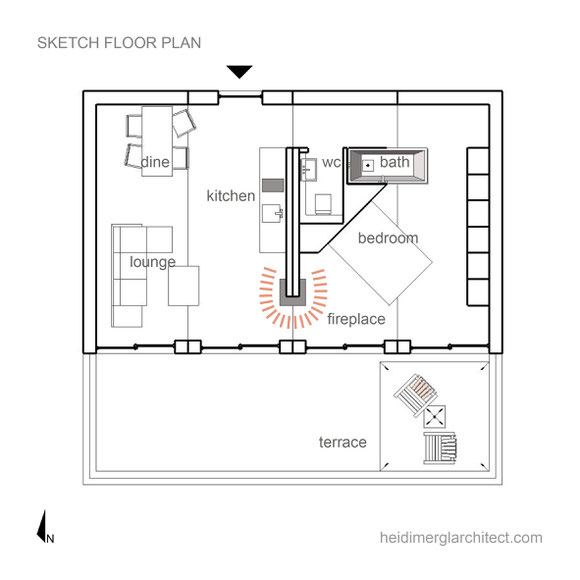 Wood is such a great natural material – used for many items in our daily routines it has also been engineered to be a better construction material as noted in my blog post a couple of weeks back. As promised I have also been working on a small scale building using pods that are prefabricated using CLT (cross laminated timber). Basically made up of four modules this open plan bachelor pad or small home for a couple consists of a living kitchen dining space on one side and the more private bedroom wardrobe bathroom on the other end. As indicated on the right and like my room divider concept, all the wet services are positioned close together to save money on the installation and operation of the building. 
However with this house being prefabricated off-site all building elements can be assembled to a high standard in a large shed outside town. Split down into four modules I have also made sure that the services are all allocated in one of the modules. This way three out of four modules will only need basic fit out, whereas the fourth one containing the kitchen, bathroom and services will need a bit more time to be finished. Once they are all done and the foundations have been prepared on site all modules are transported and lifted into position before being connected to each other and the mains. Tadaaa, all works on site will only take a couple of days, add furniture and the finishing touches and you are good to move in. Maybe an outside terrace completes your home or an additional garden studio to work from home - oh, that's an idea, surely another design in the near future.
Happy day,
Heidi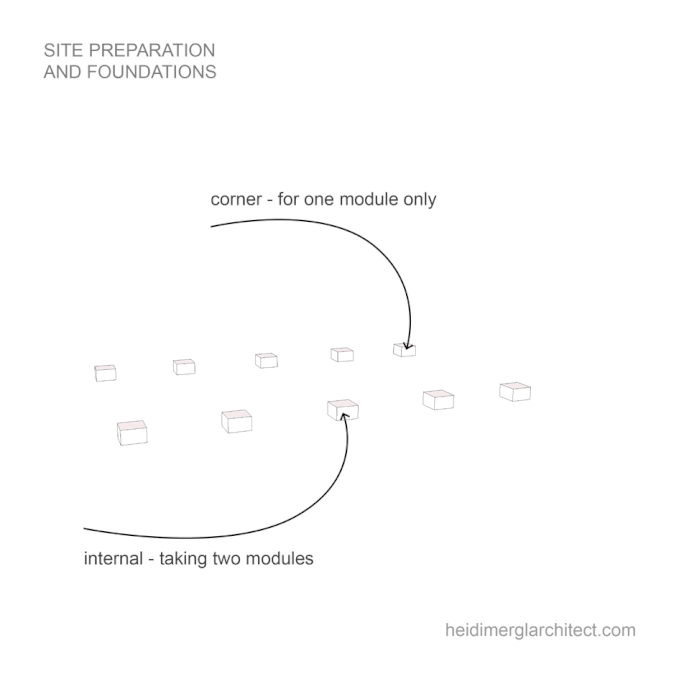 ---
This could interest you too ....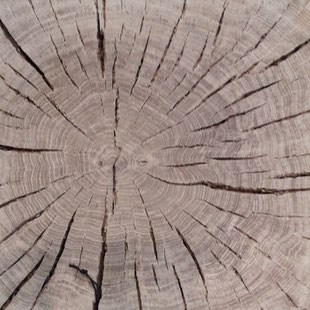 ---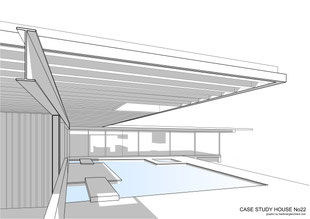 ---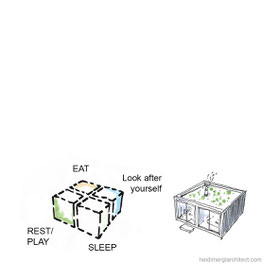 ---