Here we go – a quick sketch of a minimalist washroom below – clean lines and surfaces, all in order, nice and uncluttered but let's be realistic … there are many things that will end up in this space creating noise so the sketch to the right is probably a lot more likely but it doesn't have to be this way. If you make clever use of your space and sort out good access to your cupboards.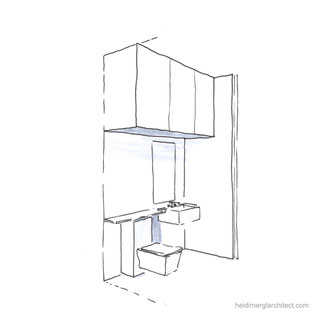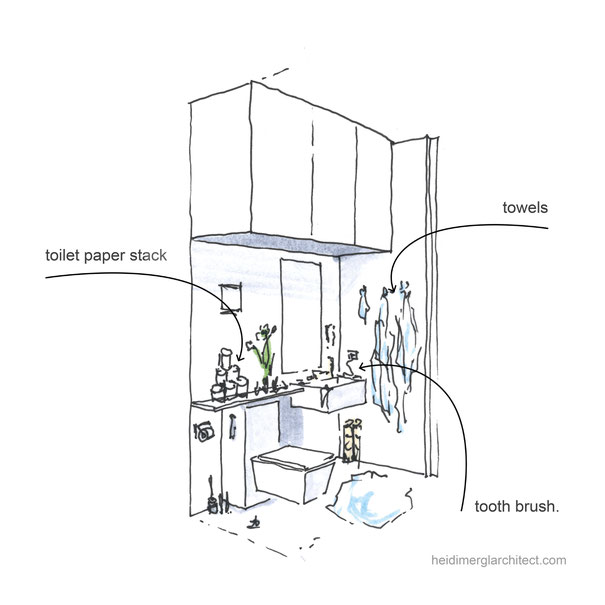 Not sure about you but I think good storage solution rare and can be life changing. I am sure, we all have our bits and bobs and need to find a good place to get them out of the way for when we don't need them but they should also be easily accessible for when we do. Some of these items are only needed every now and then, others more frequently, daily even. One solution is to make the most of your floor to ceiling space. As you may know by now, I am living in a Victorian terrace and I just love the nice ceiling heights of almost three meters. They give the living space a grandeur that fits the footprint of the room and the bay window towards the back garden but for secondary areas, like the kitchen, bathroom and hallway, this ceiling height is not really required as the spaces are much smaller they do not require such a big floor to ceiling dimension either. There is basically a half or even full meter of height that can easily be utilized for storage or similar.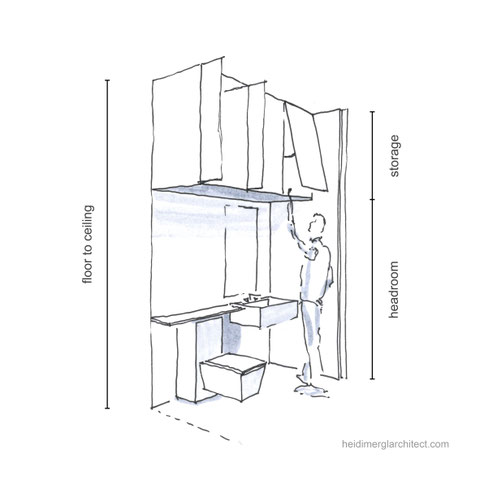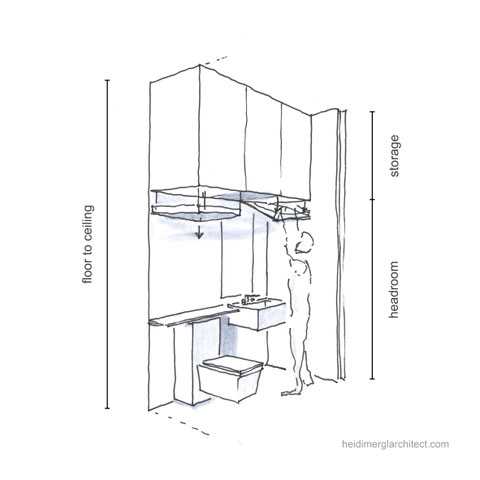 One way is to install standard cupboards. These could either be fixed to the ceiling or wall. Fitted with top or side hinged doors they work fine if you are tall or only need to access this storage once or twice a year using a little step ladder. Alternatively, you could be a bit more creative and find  alternative means of access – maybe the bottom of the cupboard is hinged at the back as shown above to the right or the whole base lowers using a clever mechanism. This could be combined with a hinged door above so that the storage is split in half height wise. The lower bit is for frequent access whereas the upper half is for linen or decorations that you only need every once in a while. As always this is just to brainstorm and find even more ideas, but I would love to know your first thoughts of this one? Do you have an alternative solution? Looking forward to your comments below,
Heidi
---
This could interest you too ....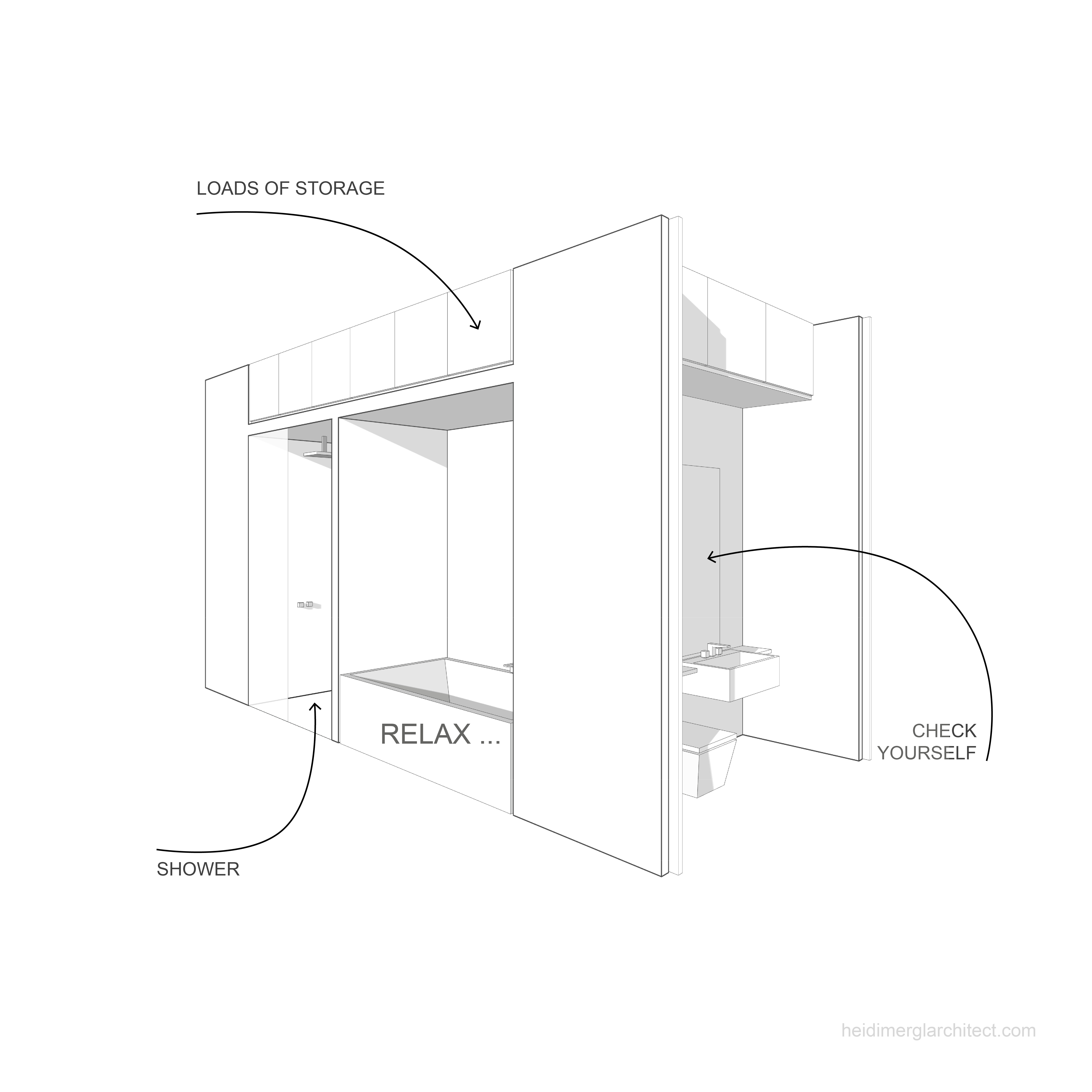 ---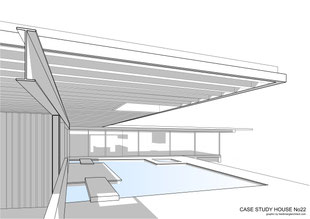 ---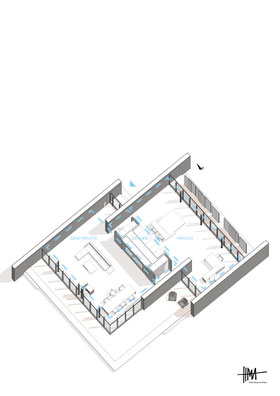 ---