The design possibilities for micro living / houses appear endless, however they are rarely found as proper living spaces, homes so to speak. While researching for my next blog post, after having promised you more house and detail designs in three posts ['small footprint homes', prefabricated timber modules' and 'small bathroom design'], I found that small and self-sustained living is the solution for buildings in rural areas. Yes, indeed like the cabin in the woods. 
To be honest I am not sure why this is, many of these solutions should be in all of our houses, many of those cabins are perfect for every day living not just for a holiday break and wouldn't we be better off using these already available solutions more often?
Have a look to the left, most of these 'cabins' are very generous and could easily provide a full home for a person or two. Maybe it is just me, coming from a London life where flats are tiny and space is a treasured thing to have.
Anyhow, explore my favourite designs on my pinterest board – appropriately called 'cabin in the woods' - however, it is more that you find these gems in these categories but I can't agree that they should only be build there. I mean buildings on stilts could not just frame a view but could also make flood torn city areas liveable again and so on. 
Well by now, I am sure, you know me a little and yes, you are right, I could not stop myself and got going on a design ...

I worked on this design for a month or so and found it hard to decide on materials. I was very much into prefabricated modules but I have to say, it is most likely more cost efficient to proceed with a timber frame. After all it is supposed to be an open space and fairly small. Of course not just timber, sustainability is always on my mind, long-levity and fire standards - so of course engineered recycled wood for the timber frame would be the optimum in many cases but don't forget the Co2 footprint so in some cases 'just' timber could be the better option . 
The design is indicated below and to the right. Depending on the size it should be possible to assembly these frames with little effort, for example by lying them on the side before setting them up right.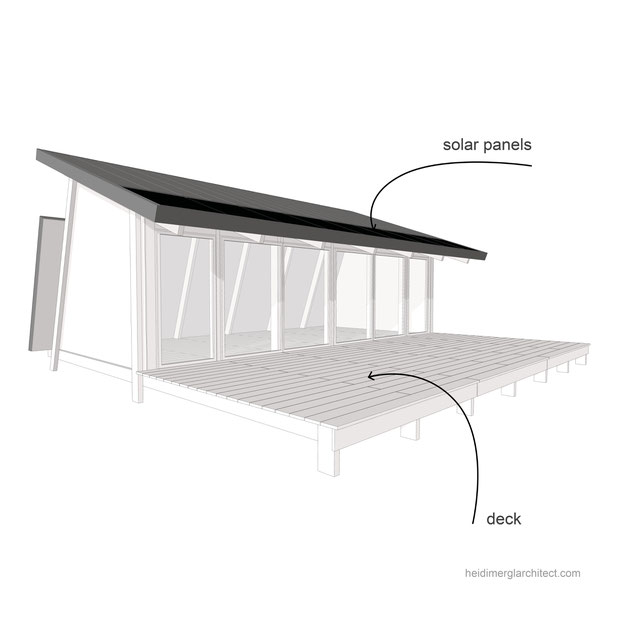 Ideally all the finishes and supports are made from timber as well and can be cut to size as required. I have gone for a metal finish for the roof though, zinc for example, to withstand the weather. I also allowed for a fair amount of insulation to the walls, floors and roof to keep the internal space nice and cozy [ well, here it could well be that prefabricated panels come in handy again]. I am already seeing options for a planted/green-roof.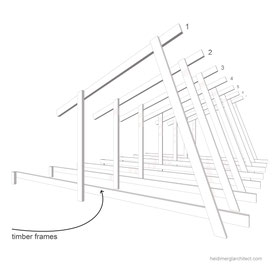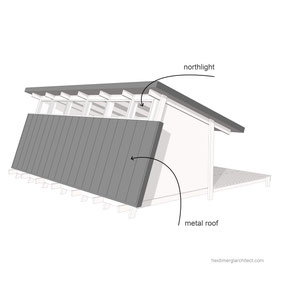 I am not quite sure on size or where to put it just yet but I think I am not going to put it in the woods but rather on a small plot close or in a city. It should be made to be suitable for two and offer a sustainable living comfort. Not far fetched goals here, eh?! However, all this will impact the next design steps and I hope to work on layout and internal fit out soon. But for now this is a third attempt to design a fairly easy build with modern minimal lines while keeping sustainable living as the design priority [my first and second attempt can be found on my blog]. 
Have your say and add your comments below so I can be sure to consider your suggestions for the interior,
Heidi
---
This could interest you too ....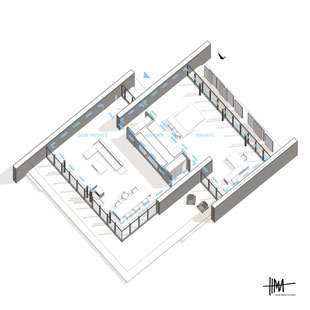 ---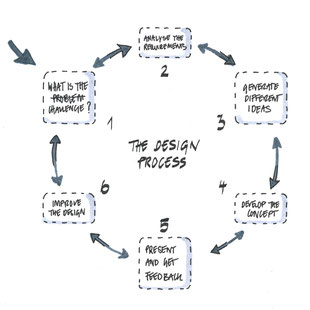 ---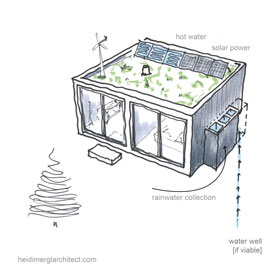 ---