Realise your dream of a new home as soon and as sustainable as possible by creating an adaptable home. Here are some examples of how to get the new build thinking process started and indeed realise, one key aspect of sustainable design which is adaptability or you could also call it future proofing our buildings for the changes to come. Even though I will be outlining these thoughts on a home this concept could / should also be applied to offices as well as retail as our working world is changing too.
Let us have a look at a family home first as I think it will be what most of us have in mind when we think of a self build. In this case future proofing could mean to think of a new family member needing its own space under our roof, a new born baby or granny for example, or just the wish to have a space for our hobby. All buildings should be able to adapt and be amended over time. This way we ensure the structures are useful for a very long time and we do not waste any energy or material that has gone into constructing the building in the first instance. Moving is an alternative, and in many modern countries this is even called stepping up on the property ladder and the way to go, but as things stand it is not possible for everyone, it is in many respect not sustainable and some of us simple don't want to move again after settling in so nicely. Not to mention the effort it took to make it your own first of all and the relationships you might have formed with your surroundings. Intrigued? Well, let us join the movement Don't Move, Improve! and let me have a big cheers to adjusting our home to suit our needs!
For illustration purposes I have picked up one of my small footprint home designs, the container house providing for all our basic needs (and a little bit of luxury) using only the minimal amount of materials. The floor plan of approximately 30sqm is made up of two shipping containers. One easily accommodates the kitchen and living area and one is needed for the bedroom and bathroom. Nice and neat, an inexpensive starter home if you like, simple and modern.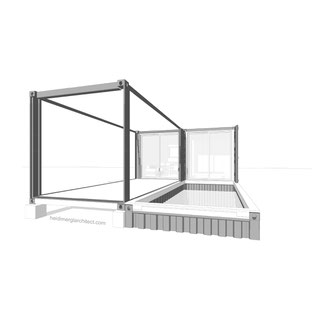 And the design and building materials do one better for us it allows for the structure to grow over time so adding a third container, to one or the other side is easily done. As illustrated below this could be the kids room, a study or the artist studio, I always think artist studio first because of my partner, but it could be an office as well as home cinema too.  Of course and let me say it again this option, to extend and where, needs to planned in from the beginning. The foresight makes the design clever and save you money now, in building something small, and save money when you extend it as it is already planned in to do so. It is an insurance, if you will, to help you adapt your building to your future needs which you may now already know will come up. Thinking of family much, or starting your own business, always wanted your own man cave, fitness studio or yoga room... I guess you see what I was thinking off when I said the above. These are rooms you may need in the future but not now or rooms which you would love to have but can't afford at the moment. This is the way to go to not overstretch yourself and still getting on with making your dream home come true.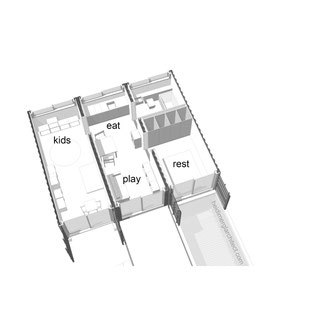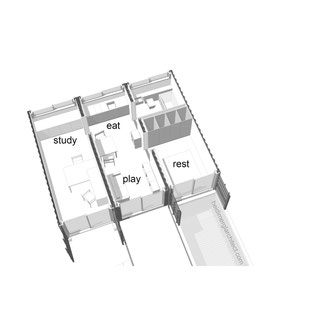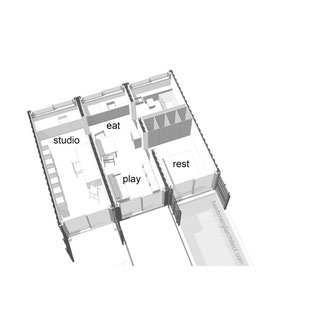 Below are some images to get us thinking of the outside. I am contemplating of maybe adding another container to the other side too. It would make this a proper grown up home with plenty of space for the whole family, don't you think?!
Well in any case what ever I come up with I will make sure to share it here too but feel invited to leave a comment if you have an idea or request!
More on that soon, Heidi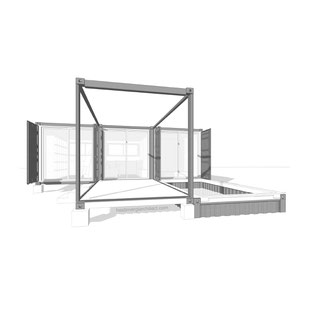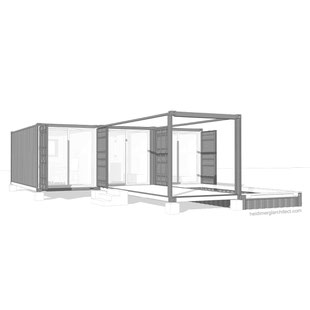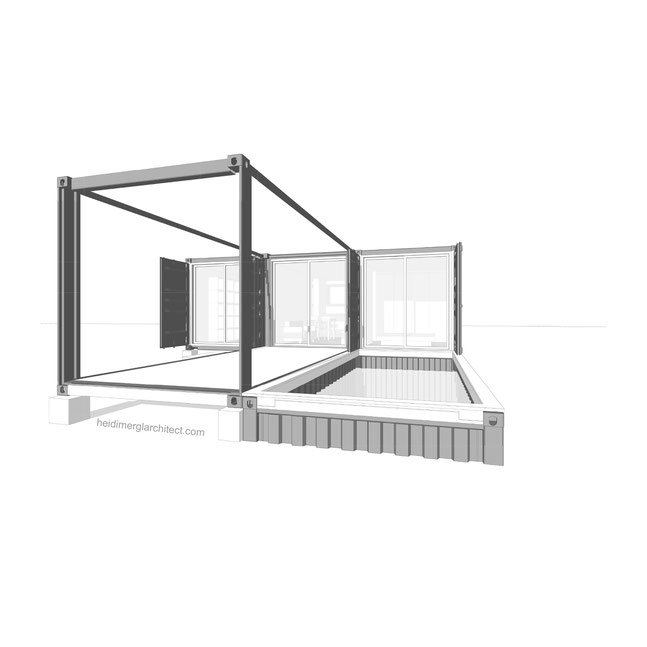 ---
This could interest you too ....