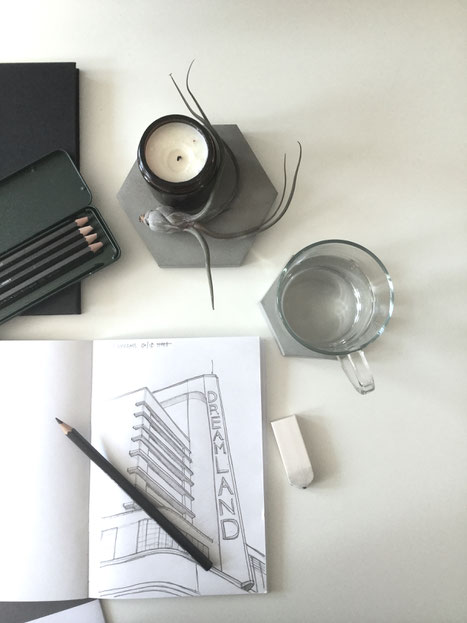 I keep it all rustic did not do any sealing as love to see the raging of the concrete at the fullest. However, I added felt pats to the underside of the larger one as my underside did not turn out very smooth. 
So happy with this, looks good and is very useful on my desk. I hope to have time to do another one as I have some concrete left, haha...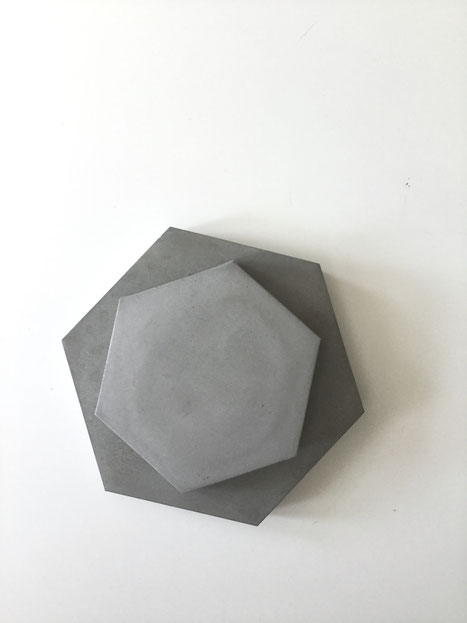 I had a bit of time last weekend and felt crafty. So I couldn't resist but to do some DIY. It is no big secret that I am drawn to strong materials often with a minimal vibe so no wonder I went for this concrete DIY by PASiNGA. Let me just say, it is fairly easy and fun and I was straight away successful. I even went on, being the architect I am, in creating a larger hexagon mould of my own based on all the tips provided of course. Anyhow I am loving the material and have found a new appreciation for it. 
So basically all you need is bit of time, concrete to your liking a mould which can be anything but for me it was the eco-plastic moulds from PASiNGA and a bit of reinforcement. Altogether, it was good to wear my best outfit and the rubber gloves came in handy.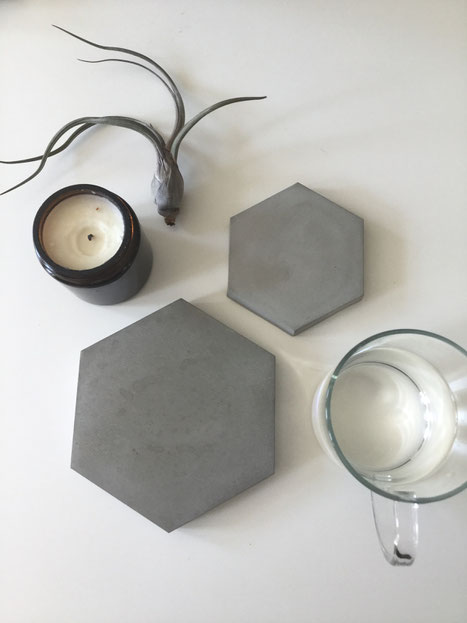 Are you up for it?!! Here  you go - the full DIY  ....
enjoy, Heidi
This could interest you too ....