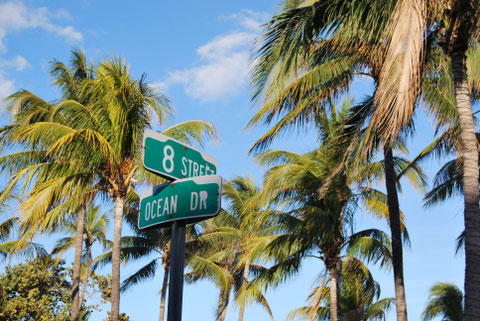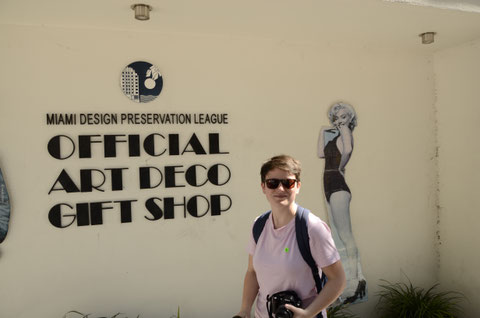 Don't worry, right next to this is the museum but it is really more a place to chat with people, book tours and explore everyday items from that time. Anyway, love the font, belongs somehow and it is all right there - ocean drive!
It was the perfect treat to escape the UK winter this year by flying out to Miami Beach to enjoy some sun, design and the Miami Art Deco Festival as well as all its amazing Art Deco architecture. 
Even though I am mainly drawn to the architecture and its beautiful details, Art Deco reached much further encompassing the decorative arts, furniture, pottery, textiles, glass, fashion and many more – luckily all of these, sort of, go into a building though.
Well, we did stop first on our way over for a couple of days in New Orleans, you might remember my little New Orleans travel guide, so it was just right that we took it slow the by resting and sketching a little on our first day. After all the Art Deco Festival was ahead and so much more.  
I did dig one up and added some notes maybe something you feel inspired by - have a look below.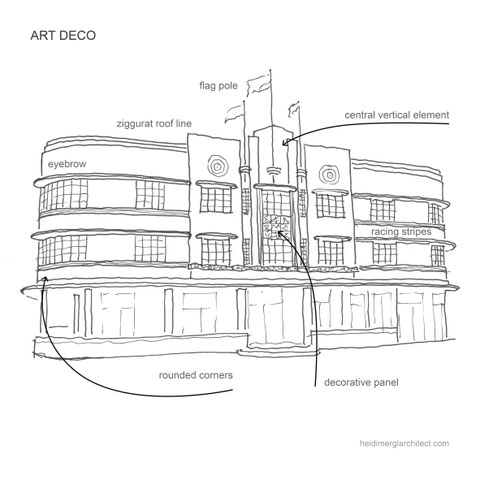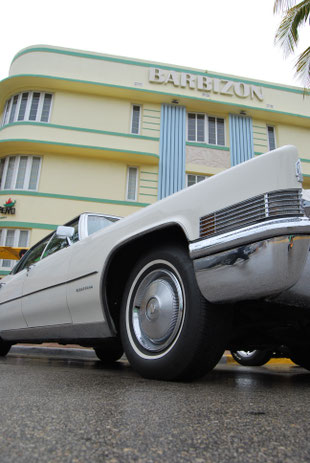 It is not surprising that these buildings in this location are an unbeatable match to this day and people even love to chat about the history of it all. 
Geometric in character Art Deco is influenced by ancient art as well as modern design. This included but was not limited to the new technologies at the time – ships, trains, cars and modern architecture of the Bauhaus and architects like Le Corbusier and Mies van der Rohe. I am just drawn to the symmetry and simplicity of this style – clean shapes with a streamlined look reminiscent of cruise ships and all ornaments reduced to basic geometric forms, not to mention sun rays in all shapes and sizes. Some additional key characteristics of an Art Deco Building are highlighted in my sketch above.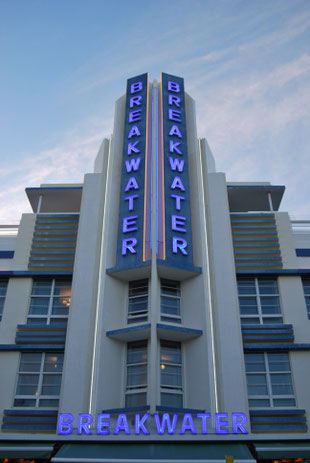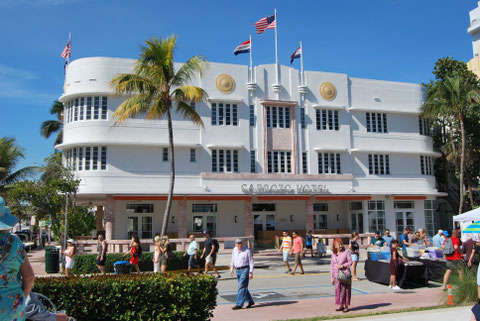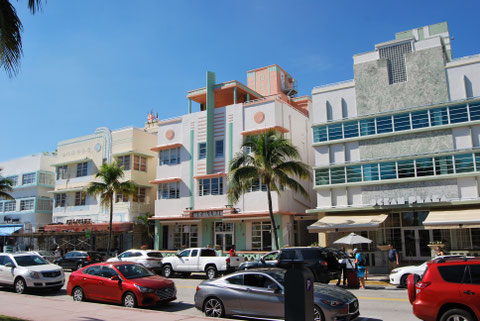 Art Deco is named after the International Exhibition of Modern Decorative and Industrial Arts which took place in Paris in 1925. The style spread very quickly during the 1920s and 1930s and developed a major following in western Europe and the United States. Some of the world's most recognisable buildings, like the Chrysler Building, have come to fame using this architectural language. Thanks to Barbara Baer Capitman most of Miami's South Beach Art Deco District buildings have been saved from demolition and are to this day a magnificent sight even when wandering off Ocean Drive. But enough of the dry theory – here are some more inspirational pics of South Beach.
Enjoy, Heidi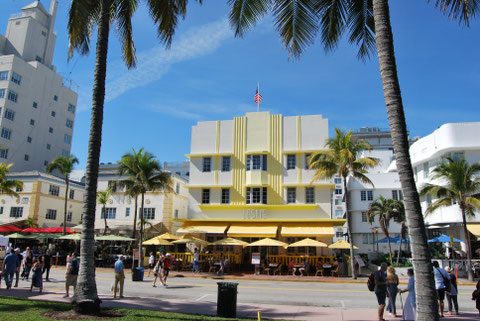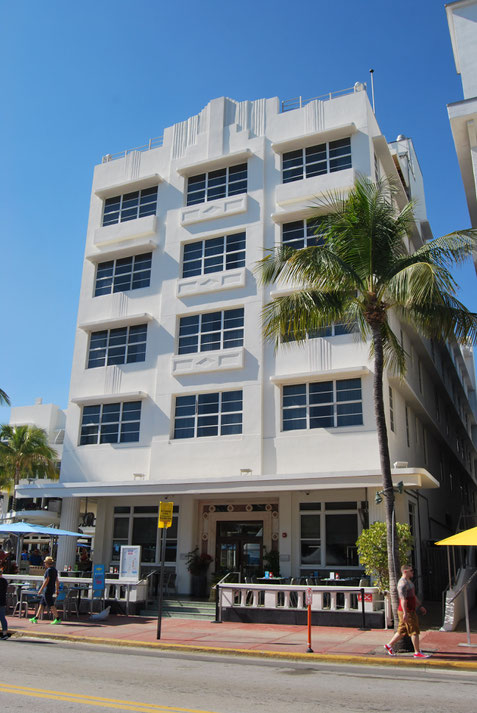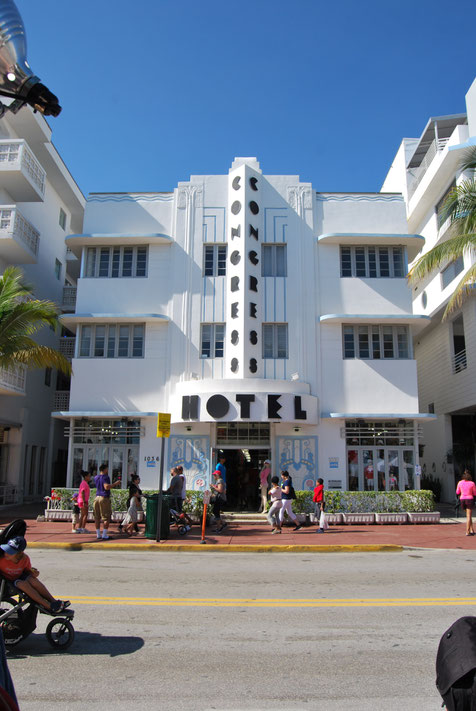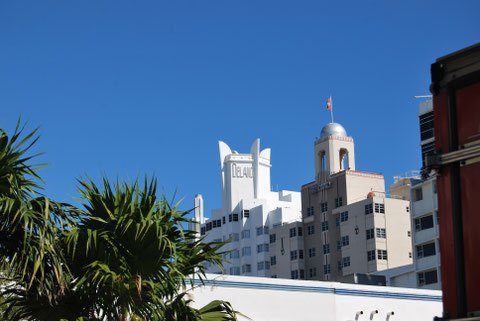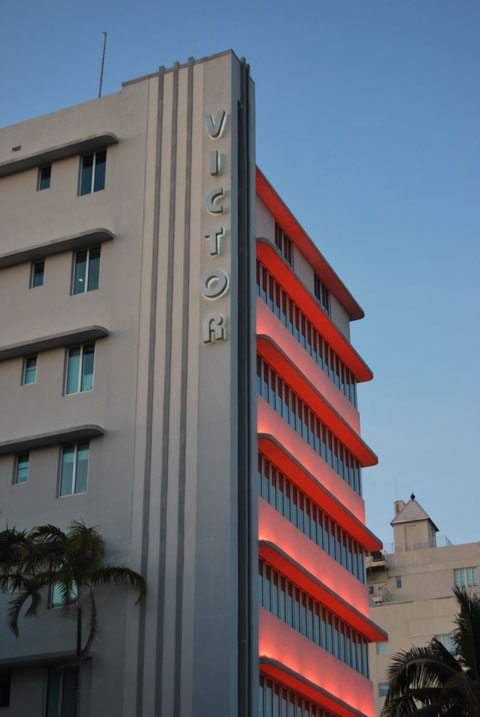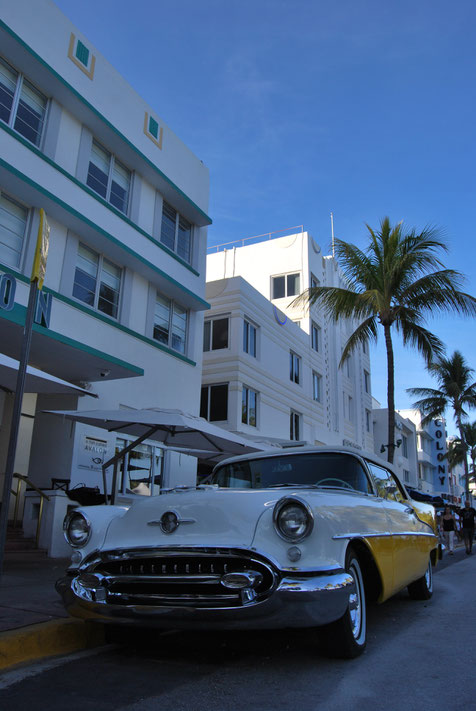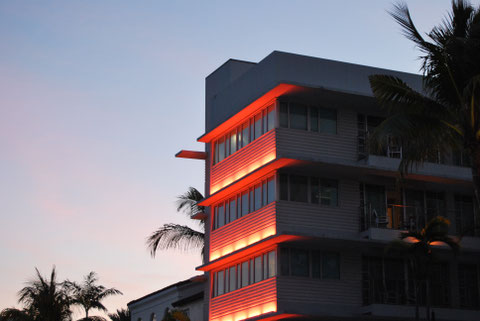 ---
This could interest you too ....