Let's build a deck or outdoor chair from reclaimed wood. Yes indeed, I have been inspired by the famous adirondack chair but drew up some plans for my scrap wood on hand. I think these plans would work for pallet or scaffold boards just as well. I added the plan or woodworking instruction as a free download below!
As you can see below it all starts by sorting out some wood. I sorted and cleaned it a bit as well as and I had to take out some nails and old screws.  Some of the old screws are still fine and I am going to use them again for this project. But otherwise I did not do much to the timber before I started to measure and mark things up.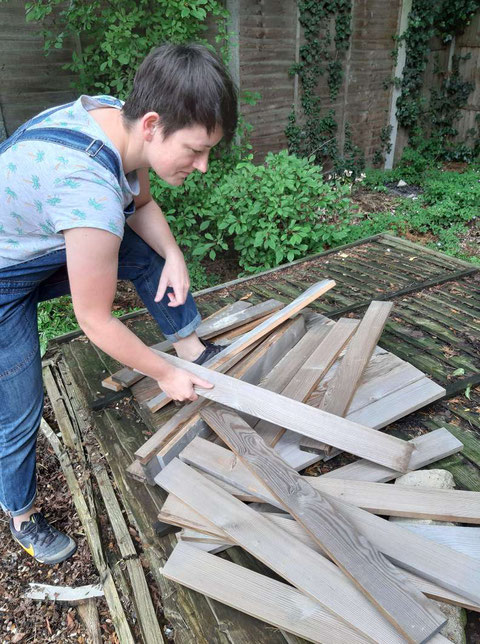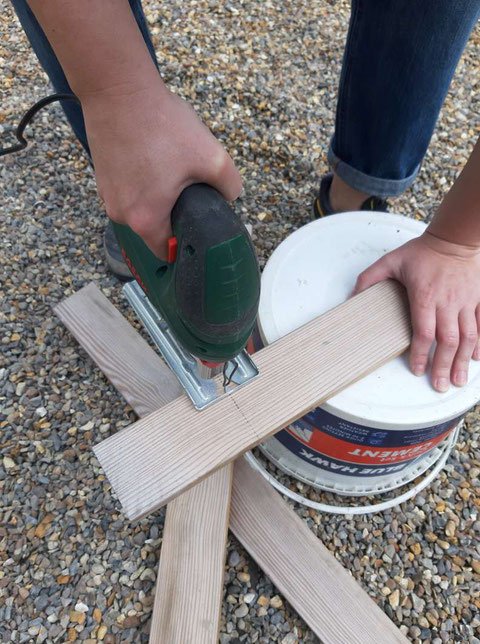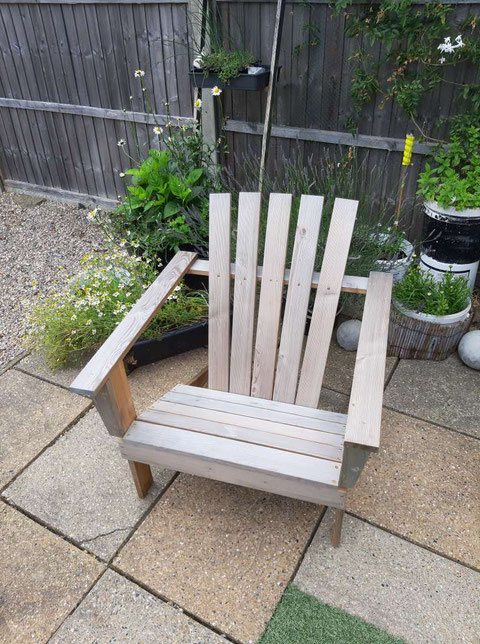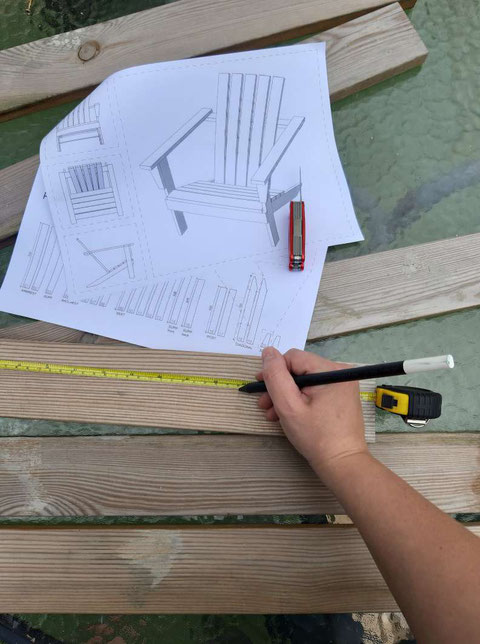 This is all simple cutting so a handheld saw, I used my jigsaw, will do just fine. There was little need for sanding but of course this will depend a bit on the wood you use and maybe I was lucky. 
Of course please take care and use the health and safety guides for your tool.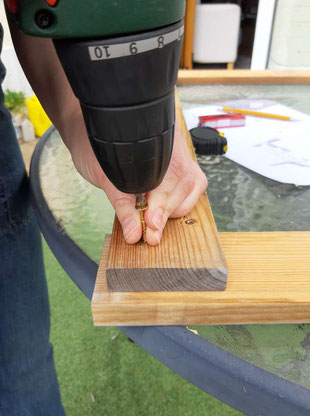 It's time to put it all together but my little plan I drew up so far works lovely. I did not take it to the next level of being totally precise but rather winging it a little. So I did not measure where to put all the screws as you can see on the right but I was rather precise when cutting the boards and paying attention to the angles when putting things together. Of course you can do better by looking out for where to put the screws or even counter sink them. For me and my two handy tools on a bucket and garden table this was just about right and I had fun and feel these plans have been tested for semi-diyers, if there is such a name for us.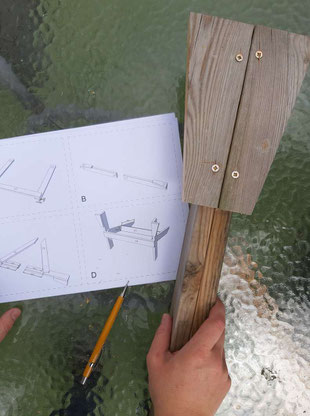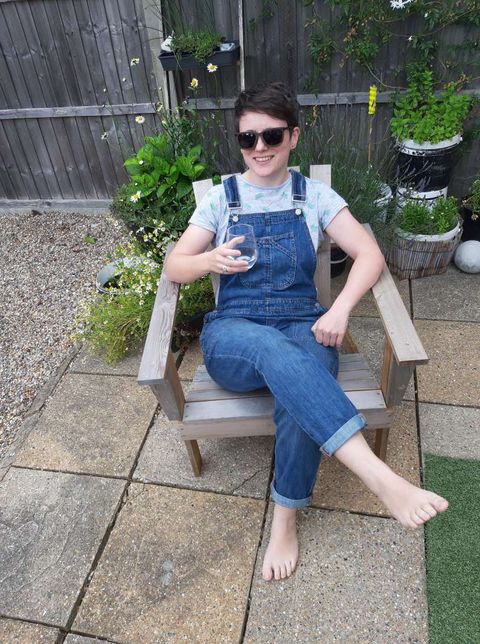 List of tools and materials for this project:
reclaimed wood (I had used 19 boards, 70x7x2cm),  about
60 screws, sanding paper, measuring tape, marker, jigsaw, 
screwdriver and maybe a drill
After about 3 hours, not so much hard work, I am already sitting in my new outdoor chair made from reclaimed wood and partly even from reused screws if you can believe it. 
Free plans are below but you will need a PDF reader to open them. Anyhow, have fun building your own!
Enjoy, Heidi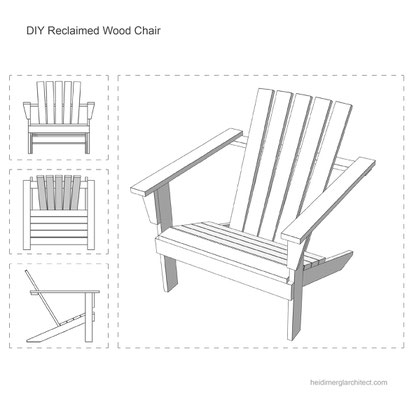 Chair Woodworking Plan
Reclaimed wood chair DIY plans
DIY Reclaimed Wood Chair Tutorial by Hei
Adobe Acrobat Document
1.1 MB
---
This could interest you too ....